We are delighted to invite you to our members' only event: The CWN Members' Forum.
This event was set up to allow our members more time to connect, to network, share ideas and learn more about each other, building on our mission statement to enable you to make great connections with high calibre women and strengthen the power of our network.
The purpose of the CWN Members' Forum is to bring to life our vision and offer you the time and space to meet members outside of structured CWN events, to learn more about each other including our career journeys, challenges and opportunities, and to find out more about upcoming events and activities – including how you can get more involved with CWN's strategy and operations.
Join us at 8.00am for a light breakfast and an opportunity to build your personal and professional network with each other in a semi-structured environment, with plenty of time for power networking.
Timings:
8.00am – Arrival, light breakfast and power networking
8.30am – Welcome and introduction to the CWN Members' Forum
8.35am – CWN Member Spotlight & Q&A
8.50am – What's coming up at CWN
9.00am – Power Networking
9.30am – Close
Venue:
The Folly
41 Gracechurch St, London EC3V 0BT
Pricing:
Individual member: Free of charge
Corporate member: Free of charge
#CWN | #networking | #relationships | #inspire

Photographs
We regularly publish photographs [and videos] from events and other activities on our website, in our newsletters, in print, and on social media. Participants at our events automatically give us permission to use photographs taken at our events. If you do not wish to be photographed, or you wish to have a published image removed please let us know and we will remove the image as far as possible.
We expect our members to collaborate openly and support each other, without commercial interest or seeking business benefit.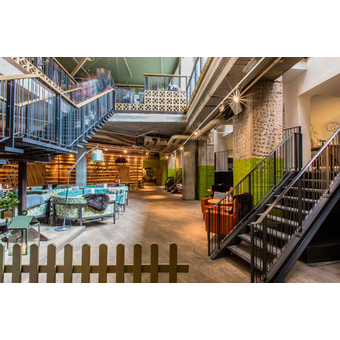 41 Gracechurch St, London EC3V 0BT, UK