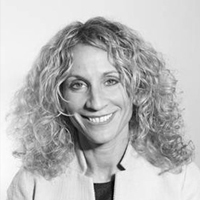 CWN Annual General Meeting - 21st March 2018
Dear Members,
Our AGM will take place at 8am on 21st March at Haymarket Hotel, 1 Suffolk Place, London, SW1Y 4HX.
The purpose of this meeting is to confirm the appointment of our Board for the next 12 months and approve our 2017 Financial Accounts. We will also take the time to reflect on last year's successes, the value we've provided to you our members and share our priorities for 2018.
If you would like to stand for one of the following Board positions - President, Vice President, Treasury and Operations, Events Strategy, Secretary, Communications, Membership, External Relations - please send your nomination in writing to jules@citywomen.org by Monday 26th February. Here are the Current Board Members of CWN.
Every nominee for appointment to the Board must be proposed and seconded by active CWN members.
In the event that nominations are not received, per the bylaws and constitution, the presiding board member can stand for re-election or the board can co-opt someone to take the position. We are particularly interested in receiving nominations for Membership and External Relations as we have incumbents and strong nominations for the other positions.
We really do encourage you to actively participate in CWN either by joining our board or one of our committees. These are terrific opportunities to increase the breadth of your experience, play a pivotal leadership role and increase your sphere of influence outside of your day to day norms. Please reach out to me personally at president@citywomen.org if you would like to talk about joining a committee or discuss your nomination.
Voting on-line will take place from Wednesday 28th February – Tuesday 20th March. More details to follow shortly.
Looking forward to receiving your nominations and your votes thereafter.
All the best,
Sandy Lucas
CWN President
---