This page is updated regularly and comprises upcoming events and seminars which are put on by third party organisations, some of whom have alliances with CWN, such as Women on Boards and NEDonBoards.  They have been selected for the relevance of their subject matter to our members.  Registration and, where relevant, payment details are included in the outline of each event.  We hope you find them useful.
2020 Women on Boards - The Global Conversation on Board Diversity - 19 November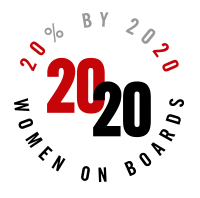 This November women across the globe will come together in interactive sessions to focus on increasing gender balance and diversity in our boardrooms.
The UK Conversation will include inspiring short presentations from trailblazing board members. This will be followed by mentoring sessions where women with senior leadership and boardroom aspirations will have the chance to ask questions and gain insight from mentors – both male and female – who champion diversity.
For the first time the UK Conversation will be virtual, enabling you to join in whatever your current work situation and/or location.
When: Thursday 19 November, 5.00pm = 7.00pm
Registration: This session is free. For more event details and to register, click here. 
Mental Health First Aid (MHFA) Online Course - 11th & 15th December
Why is virtual mental health training important? Working and living in isolation, uncertainty about the future and financial instability can be a lot to cope with, even on a good day.
To support your leaders and teams through this time we offer a range of practical, evidence-based webinars, online training, coaching and consultancy. This can not only empower your team to manage the current challenges but enables them to grow stronger as a result.
With remote work mental health and increasingly topical conversation, accredited Mental Health First Aid training is now available to be delivered online, read on to find out more or click the button below to get in touch.
When: 11 and 15 December - 9.30am - 5.00pm
Registration: For further details on the course and to register, click here. CWN members have been offered a 10% discount -  £270 instead of £300 plus VAT. This includes all the training manuals and certification process.