The following list, which is updated regularly, comprises upcoming events and seminars which are put on by third party organisations, some of whom have alliances with CWN.  They have      been selected for the relevance of their subject matter to our Members.  Registration and, where relevant, payment details are included in the outline of each event.  We hope you find them useful.
Diversity and Inclusion at Boardroom Level - 13 November 

IoD Central London Branch in partnership with the University of Bath, Executive Education has brought together some leading experts to have conversations with you about this important topic.
Embracing Diversity and Inclusion can provide a business with competitive advantage, but it is not always easy to get started and get the tone right.
This is your chance to ask questions from a panel including Dame Inga Beale (former CEO of Lloyds of London) who are passionate about their subject, who have many case studies to draw upon and who have been actively part of the process of change. For further details on the speakers, please click here. 
Learn about new approaches to developing 'pipeline talent', what a 'diverse and inclusive board' looks like today, why it matters and the practical challenges of getting there, regardless of the size of the business from which you operate.
This promises to be a very inter-active event with practical takeaways and we would be delighted if you could join us!
When: Wednesday 13 November - 6.00pm - 8.30pm.  
Where: University of Bath, London - Level 6, 83 Pall Mall, St James' London SW1Y 5ES
Admission: Tickets costs £35 + VAT To register, click here or contact Laura on 0207 766 8817. Tickets are selling fast!
Fintech Innovations Live - 19 November 

Technology is revolutionising the financial market.Advances in financial technology including blockchain, artificial intelligence, cyber security, big data, enterprise robotics and payments 2.0 have reshaped the finance sector beyond recognition.
Fintech Innovations Live, which is part of Tech Connect Live event at the Arena MK, Milton Keynes, is designed to provide visitors with a clearer understanding of the modern financial services market and how to navigate its complexities. Over 2000 delegates, 150 Speakers and 150 exhibitors will attend on the day. For information on the speaker line-up please click here. 
When: Tuesday 19 November, 4.00pm - 6.00pm.  
Where: Area MK - V6 Grafton St, Bletchley, Milton Keynes MK1 1ST, UK
Admission: This is a free event. To register, please click here. 
The Augmented & Virtual Reality Conference - 19 November

The Augmented & Virtual Reality Conference will cover the latest developments and potential applications of this fast evolving technology, which is revolutionising the way we interact with information. Indeed, augmented and virtual reality is predicted to become a £60 billion market by 2025.
Due to its ability to offer remote training and hands-free access to information, the adoption of augmented reality (AR) and virtual reality (VR) techniques are being increasingly utilised by businesses of all sizes and across many sectors such  as manufacturing, real estate, tourism, gaming, media, marketing etc. 
The AR & VR Event will examine how this technology will transform your industry  as well as showcasing the latest software applications and equipment available, such as smartphones, smart-glasses, headsets and 360 video.
The Augmented & Virtual Reality Conference is co-located with Tech Connect Live UK, which will attract over 2000 delegates, 150 Speakers and 150 exhibitors.
When: Tuesday 19 November, 9.00am - 4.00pm.  
Where: Area MK - V6 Grafton St, Bletchley, Milton Keynes MK1 1ST, UK
Admission: This is a free event. To register, please click here. 
Women on Boards 2020 presents: How can we help each other to get a seat at the top table? - 21 November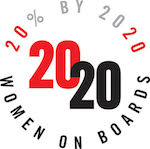 Join us for an inspiring and practical morning to discuss how you can gain an Executive or Board role. Women's representation on boards of FTSE 100 companies has reached over 30% for the first time in history. Yet, data shows that still less than one in three Board vacancies go to women, and there are 74 FTSE 250 companies with only one woman at the table.
How do we help each other to make gender diverse boards a reality? Joining us to share their personal stories and reveal their practical advice for women in the talent pipeline are:
Tamara Box - Reed Smith LLP and founding member of the Steering Committee of the 30% Club
Kamel Hotti OBE - NED TLC Lions and for charities including Teenage Cancer Trust
Helen Tupper - Amazing If and Board Trustee at Working Families
As well as gleaning insight and tips from the fantastic panel you will also participate in speed mentoring. Here you will get to ask your burning questions and gain real-world insight from mentors – both male and female – who have Exec or Board responsibilities and champion diversity. This is your chance to receive input from people at the top of their professions who have realised their ambition, and want to help you to achieve your goals.
Women on Boards 2020 is committed to raising the percentage of women on corporate boards and hosts an international conversation on the topic every November to help make change happen.
When: Thursday 21 November - 8.30am to 11am
Where: The AllBright - 11 Rathbone Pl, Fitzrovia, London W1T 1HR
Admission: This event is free to attend . To register your interest please contact helloanastasiascott@gmail.com who will reserve your space. 
Women on Boards - Boardroom Insights: Start-ups - 21 November (CWN members only)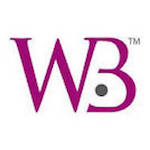 Come along to broaden your understanding of the range of opportunities out there, learn how your skills and experience are transferable to a variety of roles across a number of sectors and how to start building a portfolio.

The purpose of this event is to introduce you to the idea of building a board portfolio career and to hear from a panel of board directors with a wealth of experience of doing just that. As well as picking up insights and ideas, this will also be a great opportunity to network. 
Guest speakers include: Laurie Benson (Charity Commission, Christies Group plc), Caroline Brown (Portfolio NED) and Natalie Ceeney CBE (Chair of Innovative Finance and portfolio NED). For further details on the speakers click here.
When: Thursday 21 November, 6.00pm - 8.00pm.  Drinks and light nibbles will be provided.
Where: Coutts & Co, 440 Strand, London Greater London WC2R 0QS
Admission: Open to CWM members only, at a discounted cost of £40  per ticket. There are limited places available for this highly in demand event.
*** Please email admin@citywomen.org if you would like to attend.***
NEDonBoard - Board Best Practice, Shareholder and Activist Engagement - 26 November
(CWN members only)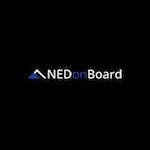 As a non-executive director, board member and chair, it is important to strive for best practice and share with your peers in a safe environment. 
To whom this event is intended:
 Our events are designed for, and will most benefit, non-executive directors, board members, business leaders and executives operating at or near board level. Your board level peers are often the first to know of upcoming roles within the organisations they work for – come and meet them as making the most of engaging at our events is an important aspect of developing your board level career.
Timings:
18:45 – Doors open, welcome drinks and light nibbles provided
19:15 – NEDonBoard welcome
19:20 – Panel Discussion
20:00 – Audience Q&A
20:30 – Networking drinks
21:00 – Event close
Speaker details will be available shortly.
When: Tuesday 26 November 6.45pm - 9.00pm.  
Where: TBC
Admission:  There are limited places for CWN members to attend and NEDonBoard is offering CWN members a 50% discount off the General Ticket rate, so the cost will be £40 + £8.00VAT. 
***Please email admin@citywomen.org if you would like to attend.***