The following list, which is updated regularly, comprises upcoming events and seminars which are put on by third party organisations, some of whom have alliances with CWN.  They have been selected for the relevance of their subject matter to our Members.  Registration and, where relevant, payment details are included in the outline of each event.  We hope you find them useful.
NEDonBoard: The Effective NED and Board Member One Day Course - 19 March
(CWN members only)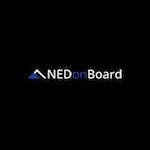 This specialised course is dedicated to business leaders on track to become a non-executive director or committee chairperson, or those newly in a non-exec role. It is designed to also benefit directors and stakeholders needing to strengthen their knowledge in implementing an effective boardroom.
The course will provide you with insight to secure, prepare and meet the challenge of your Board meetings. Split into three sessions, the course will cover the following:
1) What are your duties and liabilities as a non-executive director and board member? 
2) What should you know when it comes to D&O insurance? (Presentation by Aon.)
3) Boardroom considerations, including succession planning and risk. (Session led by a consultant in board evaluation, governance, professional team strategy and leadership.  Former Chief Legal Officer/Company Secretary for listed and major private (FTSE 250 equivalent) companies, and until recently a charity trustee.)
4) How do you run a board effectively and in practice? (Session led by Genius Methods, by an experienced board evaluations expert, non-executive director and chair.)
For more information on the key benefits of attending this course, please click here. 
When: Thursday 19 March 9.00am - 5.30pm.  
Where: The Aon Centre, The Leadenhall Building, 122 Leadenhall Street
London, EC3V 4AN
Admission:  There are limited places for CWN members to attend and NEDonBoard is offering CWN members a 10% discount off the non-member Ticket rate. Prices will be discounted to £1169.10+£233.82 VAT
***Please email admin@citywomen.org if you would like to attend.***
NEDonBoard: UK government departments: NED introductions - 31 March
(CWN members only)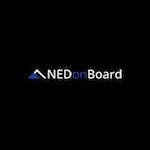 An opportunity for the NEDonBoard community interested in NED roles in the public sector to engage with 4 government departments on vacancies and NED opportunities, expand your network and meet with NEDs currently appointed to boards of:
the Department for Education

the Department for Digital, Culture, Media and Sport

the Ministry of Justice

and the Department for Business, Energy and Industrial Strategy
This event promotes diversity and inclusion in UK public boardrooms.
Format: Networking event with keynote speeches
17:30 – Arrivals, registration and informal networking

18:00 – Speeches including from the Commissioner for Public Appointments (Rt Hon Peter Riddell CBE) and Dr. Yvonne Thompson CBE

18:30 – Facilitated networking

19:30 – Event wrapup

20:00 – Event close
When: Tuesday 31 March, 5.30pm - 8.00pm.  
Where: Ripley Courtyard, Whitehall, London, London SW1A 2DY
Admission:  There are limited places for CWN members to attend and NEDonBoard is offering CWN members 50% discount on the General Ticket rate to attend (discounted cost will be £50 + £10.00VAT)
***Please email admin@citywomen.org if you would like to attend.***
Athena Forum 'Women Leading the Way' - 23 April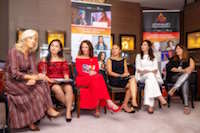 On April 23, 2020, Global Thinkers Forum will host the inaugural Athena40 Forum. The Athena40 Forum will bring together decision makers from all over the world for a day of conversations dedicated to the impact of women in making positive changes in our societies. The theme of the Forum is 'Women Leading the Way'.
The Forum Day will be hosted at the British Library in London and in partnership with the Evening Standard, featuring internationally renowned speakers and influencers.
The Day will culminate in a glamorous and meaningful Gala Dinner to celebrate the accomplishments of the Athena40 women, drawing further attention to their work.
Leaders, intellectuals, luminaries, personalities, celebrities, philanthropists, friends and partners of Global Thinkers Forum and Athena40 from all over the world are expected to attend. For further details on invited speakers, programming themes and agenda please click here. 
When: Thursday 23rd April, 9am - 4pm, followed by the evening Celebration Gala commencing at 6pm.
Where: The British Library - 96 Euston Rd, London NW1 2DB
Admission: CWN members can receive a 25% discount to the Forum, using the discount code CITYWOMEN at checkout. Click here to purchase your ticket for either the Forum, the Gala or both.