External Events
Women in Business Lunch

Haven House, CWN's 2018 Charity of the Year, warmly welcomes our members to attend their Women in Business Lunch. 
Date: Thursday 8th March, 12pm - 2pm
Venue: Royal Automobile Club - 89–91 Pall Mall, London, SW1Y 5HS
The event will take place on International Women's Day and will be a great way for women to network with other women in the city whilst supporting Haven House Children's Hospice. On the day there will be a lunch and a panel discussion from prominent female business women. 
Panellists include Caroline Wayman, Chief Executive of the Financial Ombudsman Service and Sandy Lucas, HR Director at Alexander Mann Solutions and President of City Women's Network. 
As part of the lunch, Nicola Horlick, Chief Executive of Money&Co will deliver a keynote speech and take questions from guests.
For further event information and ticket bookings click here.
Inspiring Women in the Creative Sectors: Panel Discussion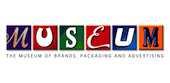 To celebrate Vote 100 and International Women's Day, the Museum of Brands is highlighting key moments in British history for women as well as the representation of gender in TV advertising. An inspirational panel of female industry leaders in branding, marketing and advertising present an evening of discussion, personal stories and practical advice on how to move forwards and upwards. 
Date:  Monday 5th March, 6.30pm - 9.00pm
Venue: Museum of Brands, Packaging and Advertising, 111-117 Lancaster Road, London, W11 1QT

Speakers include past president of WACL Lindsey Clay, found of Diverse Matters Yasmin Sheikh and Experience Design Expert Cheyney Robinson. The discussion will be moderated by Marketing Professional and Coach Pamella Barotti. 
To read more about the Museum's upcoming events, including booking tickets to the panel discussion, please click here.