A vibrant community for senior professional women to connect, contribute and grow.
CWN Elects Haven House As Its New Charity of the Year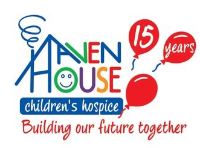 CWN is pleased to announce its new charity partnership with Haven House Children's Hospice ("Haven House"). Haven House becomes CWN's new Charity of the Year for a two year period during 2018 - 2019.
Haven House provides the highest quality holistic and palliative care services for babies, children and young people with life-limiting conditions (aged from birth to 19 years), along with their families, who live in the charity's local communities across eleven London boroughs. Since it was founded in 2003, Haven House has supported over 900 families through the most difficult circumstances, helping them at every stage of their child's journey.
CWN looks forward to working in partnership with Haven House, and to contributing in a meaningful way towards the charity's 'Vision 2020' initiative.  This project aims to support 500 children and their families per annum at critical times of need through core respite, end-of-life and community service activities by 2020.
Please visit our charity pages to learn more about our new Charity of the Year and read our announcement here.
Haven House is holding a Women in Business Lunch event on March 8 and warmly welcomes our members and guests to attend. Further event information can be found here.