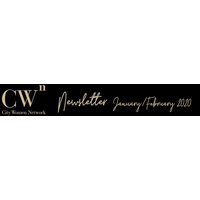 CWN Newsletter January/February 2020
City Women Network's winter drinks began the new decade superbly for our network; we welcomed Viv Groskop who shared many useful insights on speaking to large audiences and 'how to own the room'. We also heard from our Acting President Uma Cresswell and introduced our charity partner Wellbeing of Women, and heard from their Chief Executive Janet Lindsay.
Uma shared our theme for 2020 which will be 'Wellbeing' – whether that's personal, physical, financial or in our careers. On that note, many of us may have set resolutions or have planned changes in 2020 either at home or at work. To help us maintain momentum and stay on track to succeed we've spoken to three CWN members who are coaching experts for their top tips, advice and questions to reflect on.
Looking forward, we've got a great line-up of events which feature in our newsletter and we'd like to highlight our event in collaboration with Nomura and the National Black Women's Network. This event will take place on the 12 March and features a diverse panel of speakers who will be discussing the impact of technological advances on Inclusion – this is a key business priority for many organisations and individuals alike and will no doubt create a stimulating debate.
We're delighted to include an update from Wellbeing of Women on how we can get more involved, as well as a profile of Ana Pacheco, the Chair of our Marketing and Communication Committee.
We hope you find the content in our newsletter useful, and if you would like us to cover anything in particular please do let us know by email.
Articles in this issue:
Stay Positive and Achieve Your Goals
News from our Charity Partner Wellbeing of Women
CWN Board and Member Profile: Ana Pacheco, Marketing & Communications Chair
---