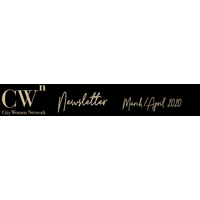 CWN Newsletter March/April 2020
During these unprecedented times we are conscious more than ever, of the importance of continuing to provide a platform for our members to make connections within our network and to share information and keep each other updated. With that in mind, we have moved our events to an online platform for the next few months. We are excited about this new phase for us and for the opportunity to support one another during this difficult time.
We start with news that Uma Cresswell has been elected 'President' as a result of our virtual AGM held last week. Uma shares insights into her personal and professional career, including how she has overcome adversity. You can read all about our conversation with Uma in a detailed article further below.
Continuing our theme of keeping connected, we caught up with one of our members, Suki Gill who is the CFO of ViacomCBS for the UK/Australia region. Our charity partner, Wellbeing of Women, share an update as many of their clinical researchers are now part of the NHS front line response to COVID-19.
We are incredibly proud of our network and all that they are doing to help their families, communities and organisations. For CWN, the Events Strategy Committee and Board Members have worked tirelessly to get our online platform up and running - we will be hosting events covering a wide range of topics and share practical and useful strategies and tips.
As always, we hope you find the content in our newsletter useful. If you have a topic you would like us to feature, or if you have any suggestions for our virtual events, please do let us know by email.
Articles in this issue:
CWN Board and Member Profile: President, City Women Network
News from our Charity Partner Wellbeing of Women
---