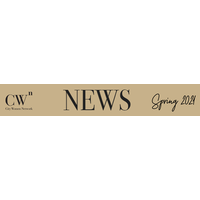 CWN Newsletter Spring 2021 - What can we expect in life after Post Lockdown?
Although we have passed the one-year anniversary of the first UK national lockdown, we can now feel a glimmer of hope as over 46 million people in the UK have been vaccinated and lockdown restrictions continue to ease. Many of us are looking forward to the prospect of starting to meet family and friends again and feeling some sense of normality. For a few, there remains a sense of unease around what life in the world of work will look like; especially for those who have enjoyed the comforts of working from home or who have faced the negative impacts of the pandemic such as redundancies or loss of employment.
In this newsletter we are introducing a different approach to our content. We have worked with experts from within our membership to provide us with their outlook on what post-pandemic life might look like. Let us know what you think - whether there are topics you would like us to consider, or content you would like to collaborate on.
This newsletter will cover:
---