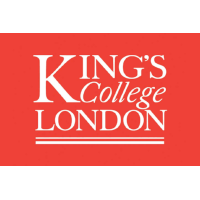 CWN Post Event Review: The Role of Emotions in Leadership with Dr Alexandra Budjanovcanin of King's Business School, Wednesday Oct 30 2019
I was intrigued to actually be inside this thriving Business School, smack in the middle of busy Aldwych on the border of theatre land. In keeping with the latter, Ali, an academic working at Kings, opened her presentation by asserting that in business we should discard the 'myth of rationality' and that organisational leadership is inescapably about emotions. Emotions are an important tool for leaders – and key to rational thinking. For information on Ali do read her bio and interesting to see the organisations she has helped including Women in Law, London.
Ali suggests three strategies:
1. Enhancing performance
Through the use of a positive 'leadership climate' ie having a positive climate generates positive outcomes. Leaders should be managing one's 'emotional climate' as this is as important as managing a 'cognitive culture'. I agree with this statement but found myself thinking this is common practice for many but a reference to expertise in this area may also be helpful for leaders to whom this may not come naturally.

The importance of modelling (walking the talk in my language) the desired culture and leaders need to be aware how contagious their emotions are.
2. Effecting Change
Transformational leadership is more than transactional leadership

The importance of inspiring one's team through the use of charisma – and changing the 'I' to 'We'.

The key points here all focussed on the importance of Emotional Intelligence (E Qi):

Stress management

Self- perception ( self- awareness is a critical element of effective leadership)

Self- expression

Decision making

Interpersonal skills
For the young and old in the room, Ali notes that E Qi peaks in one's '40s but one can continue to develop!
3. Managing Stress
Ali used two models to demonstrate how performance changes depending on variables like pressure, job demands and job resources. Interestingly, one model highlighted how important moderate pressure is to insuring the highest performance.
A key skill to develop is resilience - and to do that by adopting a 'growth mind-set'. An important element of learning is to carve out the time to reflect and learn from experiences. She also talked about the importance of social support and the importance of paying attention to organisational relationships – not just deliverables or outcomes – as the managing the former is critical to delivering the latter.
4. Key Premise:
Emotions are inevitable, 'undetachable' and particularly useful to leaders.
Why not become better at using them? #BeingHuman
5. Venue – an added benefit to the location was the presence of many female King's alumnae – their perspectives on organisational culture were equally enlightening.
Thank-you very much to CWN Events team member, Leyla Gilbey, for organising the event.
---