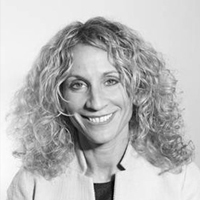 President's Newsletter - January 2018
Dear Member,
Happy New Year. 2018 is a particularly special year for us as we celebrate our 40th anniversary and the 100th anniversary of women gaining the right to vote in the UK.
As many of you know, CWN was founded by Joni Nelson, an American and a partner in an international law firm in 1978. Her mission was to connect like-minded women in the Square Mile for social information sharing as there were so few professional women in the City at that time. Whilst female representation in the workforce in the City and London at large has increased significantly since then; we are still woefully behind being close to equal representation at all levels of seniority. Our mission and purpose today remains the same as it was in 1978. We are a peer to peer networking community for senior professional women to connect, contribute and grow together. We provide thought provoking and relevant professional development talks and seminars, aim to stimulate dialogue on topics that count, host networking drinks and breakfasts, and equally importantly we have fun together.
In 2017 our events calendar went from strength to strength where our most recent notable professional development events included: - How behavioural science can help you raise your game at work, presented by Caroline Webb and hosted by Nomura and Leading through uncertain times, insights from neuroscience, presented by Hilary Scarlett and hosted by EE at The BT Tower.
Our thinking and activity around three primary themes will continue in 2018: The future of work: digital transformation, disruption and the gig economy; leading through uncertainty with confidence, resilience and impact; and The inclusion' journey: inspiring confidence and realising ambitions.
We will kick this year off in style with our Winter Drinks at 6pm on 17th January at Kitty Hawk. We're delighted to welcome Mitesh Sheth, CEO of investment consultancy Redington, who will share his experiences aligned to our theme of Leading through uncertainty. Please click on the link to register here if you've not already signed up. Our partnership with Warwick Business school will be further cemented with our Future of Work Masterclass hosted by Mark Skilton on 1st March at The Shard. And hopefully you've all received our Save the Date for our 40th Anniversary Celebration on 12th June where we will be addressed by a very special guest and inspirational business woman – more details to follow shortly – and where we will also honour former CWN Presidents and Board Members.
I am delighted to announce that we have selected our Charity of the Year (well for actually two years!). I would like to thank the External Relations Committee for its significant contribution and the nominees and shortlisted charities:- Haven House Children's Hospice, CoppaFeel!, Working Families and Five Talents. The selection process was particularly challenging this year and it was the first time I was involved from start to finish. It was an incredibly rewarding and a humbling experience for me personally. So without further ado – CWN has elected to partner with Haven House. Haven House aims to provide the highest quality holistic and palliative care services for babies, children and young people aged from birth to 19 years with life-limiting conditions, along with their families, who live in the charity's local communities within North and North East London. Haven House is also celebrating a key milestones in 2018 – its 15th anniversary. You will have the opportunity to hear more about Haven House at our Winter Drinks but please click here should you wish to browse its website in the meantime.
The Board and I are really excited about the year ahead as we celebrate 40 years of connecting, contributing and growing together as CWN.
We are incredibly proud that CWN continues to flourish as one of the longest standing networks for senior professional and business women in the UK. Keep an eye on our 2018 calendar of events and we look forward to seeing you all on 17th January.
May 2018 be your best year yet – both personally and professionally!
To stay in touch with all our latest news – please follow us on LinkedIn and also update your personal profile on our website
All the best
Sandy Lucas
President
---