President's Newsletter - September 2018
Dear Member,
As we look to the last quarter of our 40th year, it has been a busy time for CWN! It was great to welcome many of our members, our corporate members and friends to our 40th Anniversary celebration at The Devonshire Club in June. Do take a look at our photo gallery which captured many of the evening's best moments, including inspiring talks by former CWN President Diane Morris and Baroness Ruby McGregor-Smith CBE, and our silent auction which made a substantial contribution to the over £7,300 we have raised thus far for our charity partner Haven House Children's Hospice!
Member Engagement Survey … get more involved with CWN
We want to hear your views on your experience of CWN. Please do respond to our membership engagement survey if you have not already done so. It will take just over 10 minutes to complete and will provide us with valuable feedback to help us understand what you find most beneficial about being a member and where we could improve. We'd also like to hear from you if you would like to get more involved in the delivery of our vision and objectives and join a CWN committee. Equally please let us know if you would be interested in working with us to help shape our diversity and inclusion strategy; we will be actively recruiting for a new dedicated role!
Female Leadership, Valuing Difference and the Gender Dividend
Looking at today's 2018 FT and HERoes Champions of Women in Business ranking which celebrates company leaders who support women in business, it is not hard to see why workplace wisdom has long been skewed by uniformity! Homogenous groups of any kind tend to come to decisions too quickly and don't question their assumptions since everyone at the table seems to agree with each other. Generating alternatives, and gathering diverse views is key to teasing out a whole range of bad cognitive habits from groupthink to confirmation bias when trying to solve complex business problems. As Nobel Laureate Thomas Schelling said: "One thing a person cannot do, no matter how rigorous his analysis or heroic his imagination, is to draw up a list of things that would never occur to him."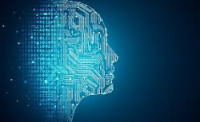 Looking at the opportunities and threats presented by the Fourth Industrial Revolution and the speed with which disruptive technologies are affecting our lives, not least the many projections of how many jobs will be lost, gained or changed by artificial intelligence (AI), there will doubtless be scenarios that would never occur to many of us! We need to bring evidence back into the debate and stimulate ideas and ethical reasoning on how we can ensure we all benefit from an AI-enabled future. To succeed in this endeavour, we need the collaboration of different voices round the table.
At a grass roots level creating the environment for a more diverse and inclusive workforce is critical to business performance. A recent report from The Pipeline suggested that Britain is missing out on a £13 billion gender dividend by failing to get more women into more senior, decision-making roles in business. Still, an incisive report released on Monday by The Financial Reporting Council (FRC) and University of Exeter Business School found that while 98% of FTSE 100 and 88% of FTSE 250 companies have a Board diversity policy, only a tiny 15% of the FTSE 100 and a tinier 6% of the FTSE 250 comply fully with the FRC's guidance on diversity and are likely to view it as an issue of strategic importance to company strategy.
But why, given the evidence that greater diversity leads to greater financial resilience? In a CWN interview today, Tracey Groves, CWN Membership Chair, who has been recognised today as an FT and HERoes 2018 Champion of Women in Business, explains that such barriers still exist because companies are not doing enough to debias their organisational systems.
Champions of Women in Business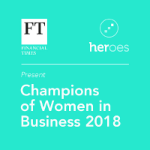 The FT and HERoes 2018 Champions of Women in Business rankings applaud (male and female) company leaders who support women in business and play a major role in driving diversity across their business. Congratulations to Brenda Trenowden, Former CWN President and Member who is ranked #1 and to Tracey who is ranked #48 amongst 100 senior female business leaders effecting the greatest changes in women's careers in the UK and beyond by the FT and HERoes judging panel. Our Q&A session, 'The Power of the Business Leader as a Real-Model for Diversity and Inclusion', goes on to discuss the critical role of responsible business leaders in treating diversity as part of the business strategy.
In other CWN news, on behalf of the Board, I am delighted to announce that Paula Kienert has joined the CWN Board as Co-Chair of the Events Strategy Committee. Paula will make a valuable contribution to the Board in her oversight and contribution to the ongoing planning and execution of our programme of events and partnerships.
CWN Events
On the subject of events, since our break over the summer, we got back in the saddle in early September with an inspiring talk from Polly McMaster, Founder of The Fold. You can review the highlights of the event on our website. Last night we held the third in our Masterclass series with RADA Business, an inspirational and interactive workshop looking at the art of projection of one's voice using pitch and volume, tune and harmony, choreography and movement. Skills often not fully appreciated in our busy lives but invaluable to improving communication and confidence and how to express oneself.
We have an equally exciting programme of events planned over the rest of 2018, please do review these via the website, and to register. And please do let us know of topics and issues you would be keen for us to explore in 2019.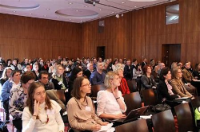 9 October: Membership drinks for prospective and current members
17 October: "What are they thinking?" Reverse mentoring event with FV, our associate network
7 November: Masterclass with King's Business School, Purposeful Leadership and Meaningful Work
14 November: 8@8 Prospective Members Breakfast
27 November: The Changing Workplace, hosted by Derwent London
3 December: Financial Literacy in the Boardroom with PwC
Charity Initiatives and Trustee Leadership Programme
If you are interested in becoming involved with our activities to support our charity Haven House please get in touch with our External Relations Chair Anne-Marie Balfe. Haven House provides holistic and palliative care services for babies, children and young people with life-limiting conditions (aged from birth to 19 years). Would you like to help us increase CWN's activities and volunteering with Haven House to help us contribute in a meaningful way towards the charity's 'Vision 2020' initiative? If so please get in touch! Next up, we are supporting the Haven House 15th Birthday Ball on 11th October; Pumpkin Fest on 28th October; Christmas Wonderland on 1st December and the Haven House Business Breakfast on 7th December with Deborah Meaden of Dragon's Den fame!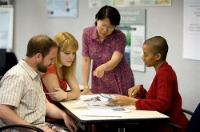 We are also supporting the Trustee Leadership Programme created and delivered by social enterprise Cause4 in partnership with Close Brothers Asset Management and the Clothworkers' Company. This course will give potential Trustees the skills and confidence needed to join a charity Board and provide a refresher on essential elements of Trusteeship. This course runs over 5 evenings in London and you can sign up via the CWN external events page, where we also list other external events of interest.
Do follow us for updates and further details as well as other news and developments on LinkedIn and on Twitter @CityWomenLondon. I look forward to seeing many of you at some of our forthcoming events and at our special New Year Drinks event in January, details coming soon!
Best wishes,
Sally Todd
CWN President
#CWN40 #femaleleadership #inclusionjourney #ValuingDifference #inspire #realiseambition #leadingthroughuncertainty
---