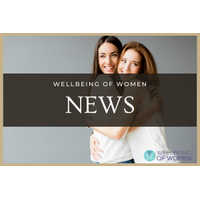 CWN raises over £8,000 for Wellbeing of Women during pandemic
Wellbeing of Women would like to thank City Women Network for their generous contributions and continued support over the last couple of months. Together we have raised over £8,000 in the first 6 months of our partnership.
Wellbeing of Women's medical research has been impacted by COVID-19 as many of their researchers have been called upon by the NHS to help on the frontline. Despite the difficulties that they have faced, they have persevered and done a sterling job. They will shortly be announcing details of research they are funding related to COVID-19 and pregnancy and they responded quickly to the pandemic by providing information for pregnant women - both online and through a webinar available here.
They have a stunning new website and have seen an increase in attendance of their online fundraising events. As the number of COVID infections has now decreased, many of their researchers have now also resumed their projects. Wellbeing of Women have shown that positivity and commitment go a long way.
Their latest webinar in which they are talking to Luce Brett, author of PMSL: Or How I Literally Pissed Myself Laughing and Survived the Last Taboo to Tell the Tale and Elaine Miller a women's health physiotherapist, is a hilariously open but also vital conversation about living with incontinence and is available here. Their next event about Gynae Cancer Awareness will be in September (details will be confirmed on their website).
Adriana Tatcheva, CWN Marketing and Communications Committee
---