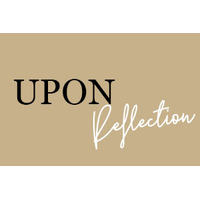 Diversify your reading: What to read to engage with Black British history and culture.
Preeti Bonthron. Marketing Manager
As an Indian born a few decades after the British left India, my upbringing was flavoured with the remains of the Raj. While I, like most of my generation, learned about colonialism, it was through the lens of how colonialism shaped modern India. The Black history that I was taught focused on the overwhelming effect of the transatlantic slave trade and the Civil Rights movement on America.
Black history in the UK is different.
It goes back much farther. The Ivory Bangle Lady is evidence of Black people's presence in Britain under Roman occupation as early as the second half of the fourth century. Since then there have been many other migrants that left their mark on history, from commoners like King Henry VIII's Black trumpeter to Queen Charlotte who was the great grandmother of Queen Victoria and is purported to have Black ancestry.
Slave trade is a part of Britain's history but by 1808 legislation was passed to abolish it, slowly changing Britain's role from participant to watchdog, albeit an imperfect one. In subsequent years, the colonisation of Africa, Asia and the Americas meant that portions of culture from Britain's various colonies were brought back to merge with British culture in the UK.
Modern British Black history contains the stories of Jamaicans who came over to fight in WW1, people from the Caribbean and Africa who were brought over for WW2, the Windrush generation following WW2 and continued migration as young people began to explore opportunities in the UK for education and work.
In order to fully understand British Black history and culture, one needs to consider the broader nuances by separating it from the transatlantic slave trade, because while that played its part, British Black history is so much richer.
History can be understood through literature. Whether it is modern day novels or essays written several hundred years ago, a book is a brilliant means of grappling with the issues of the time through the lens of someone who engaged with them either firsthand or through collective experience.
We asked some CWN members about their experience with literature either written by British authors or about Black British history that gave them insights into or changed their perspectives around this.
"I've read two books that have influenced my view on Black history recently and those are Why I'm no longer talking to white people about race by Reni Addo Lodge and White Fragility – Why it's so hard for white people to talk about racism by Robin Diangelo. Reni's book does give a really interesting and disturbing insight into Britain's role in facilitating slavery and Robin's book is more US focused. Both are excellent but I think what has had the biggest impact on me is the Netflix film 13th where filmmaker Ava DuVernay exposes the history of racial inequality in the US using the 13th amendment as the basis. I found it jaw dropping and I was horrified about how little I had truly understood systemic racism despite considering myself anti-racist." Geraldine Gallacher, The Executive Coaching Consultancy Ltd.
"Why I'm No Longer Talking to White People About Race by Renni Eddo-Lodge and White Fragility by Robin Diangelo are two great books, both of which have had an impact on me this year and have helped me frame discussions when speaking about race. They discuss Black history, racism and the concept of white privilege and provide a real insight into why conversations around racism are often sensitive and uncomfortable for both Black and white people. Some of the chapters are enlightening and educational in explaining the different perspectives. In addition to discussing what needs to happen to bring about positive change. A great read for anyone who wants to learn more and is serious about addressing racism and discrimination." Catherine Wade, HR Interim/Business Coach.
The tone of the room in recent months has been quite academic, with people learning more about the issues surrounding race, diversity, inclusion, privilege culture and how these discussions play into our day to day.
For a more lighthearted take on these heavy subjects, there are some wonderful novels written by Black British authors, all uniquely flavoured by their various heritages.
We're in the last quarter of the year, and while there may not be much time to dismantle your ever growing tsundoku, we'd still like to encourage you to read something written by a Black British female author.
If you're looking for recommendations, here is a selection that's on our lists too.
Don't touch my hair by Emma Dabiri

I will not be erased by gal-dem

Girl, Woman, Other by Bernadine Evaristo

The Book of Echoes by Rosanna Amaka

White Teeth by Zadie Smith

Black Mamba Boy by Nadifa Mohammed

Nudibranch by Irenosen Okojie

Happiness by Aminata Forna
Is there a book written by a Black British author or on Black British history that you've particularly enjoyed?
---