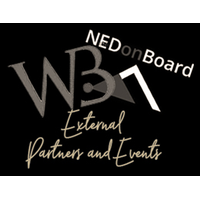 External Partners and Events
We're delighted that our members have been attending Women on Boards and NEDonBoard events as part of our partnership with them. Here are some highlights for you:
The next NEDonBoard event covering ESG in the Boardroom on 29 October is for experienced board members only with Darshita Gillies speaking. She is the Founder of Maanch, an UN award winning global impact platform. NEDonBoard also have an event looking at Board Best Practice, Shareholder and Activist Engagement on 26 November.
Women on Boards are holding a Boardroom Insights: Start-ups event on 17 October. The guest speaker, Lesley Lloyd, a NED and interim CMO who has worked with FTSE and niche brands, will be joined by a panel of experienced board directors. This briefing is for those looking for a broad role in the start-up space and will introduce you to board opportunities across sectors. Also, on 18 October, the Boardroom Insights Webinar covers a Women on Boards success story and their journey to the boardroom.
For more detail, view our events page.
---