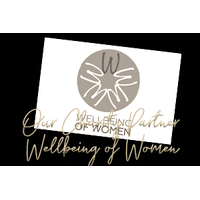 News from our Charity Partner Wellbeing of Women
We were delighted to launch our new charity partnership with Wellbeing of Women at our Winter Drinks in January. Wellbeing of Women is the UK's foremost women's health charity and invests in vital medical research across the whole breadth of women's reproductive health and childbirth. We are very excited to be supporting their work over the next two years and will be bringing you regular updates from their research and on their events.
There are so many ways you can support them. Here's a few upcoming events we thought you'd be interested in.
1 March: The London Big Half – this community running festival is incredibly popular due to the fact that it is open for everyone, no matter your age, background or running ability. If you're a newbie to running, this world-class event actively encourages first-time runners to take part. Wellbeing of Women have a few places remaining.
5 to 7 June: Jurassic Coast Trek – many of Wellbeing of Women's supporters are interested so they've kindly opened up this Trek to our members. You can hike 26 brilliant miles from Weymouth to Corfe Castle across one of the most geologically diverse coastlines in the world to raise funds for vital research into women's health. The non-refundable registration fee is £65 per person with only a £600 sponsorship pledge for each walker.
5 July: Asics London 10K – join runners on a spectacular route through Central London, lined with spectators that cheer their loudest and DJs who bring the race to life. Wellbeing of Women has limited places in the event so get in touch to reserve yours – get your colleagues, friends and families involved too!
Literary Lunches: Wellbeing of Women have a brilliant catalogue of speakers and will be hosting two of their renowned Literary Lunches this year, bringing together best-selling authors with fabulous venues and an incredible group of people, they are not to be missed! More details to follow soon…
Please contact Laura Neale for more information on Wellbeing of Women's event and how you can support their work.
---