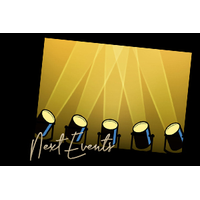 Next Events
We have plenty of events to look forward to. Here are some highlights, to see them all click here. To read more about any event listed below, just click on the heading.
Our inaugural CWN Member's Forum on 20 June has sold out but don't worry there will be another one later this year. The event has been designed with your feedback in mind, for our members to share ideas and learn more about each other.
It's out big annual Summer Drinks on 10 July at the beautiful Landsdowne Club in Mayfair. Come along and bring two guests with you so they can enjoy the power of the CWN network and have fun at the same time!
Looking ahead to the autumn, we start with Suzanne Williams, QPM, sharing her tactics and techniques for Decision Making in Negotiations on 11 September.
And, back due to popular demand, we team up with RADA in Business on 26 September, save the date in your diary so you can book a ticket when the event is opened.
---