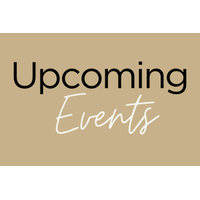 Next Events
As we approach the summer period, City Women Network will take a well-earned break and we will recommence our thought-provoking webinars and online events program in September. Why not catch up on any events you may have missed by accessing recordings of prior events available through our online academy.
Our first event after the summer break is on the 9 September, 12:30 - 1:30pm BST: Banishing Burnout Webinar
Did you know that 96% of leaders experience some degree of burnout? Applied Positive Psychology researcher and CWN member Charlotte Wiseman will share her pioneering research into CEO burnout and leadership wellbeing.
23 September, 12.00 - 2.00pm BST: RADA Masterclass: Creativity during Uncertainty Workshop
Our speaker Kate Walker Miles (trained at RADA and has a degree in Experimental Psychology from Oxford University) takes us through a series of fun, fast paced, high-energy games and exercises where delegates will be shown how to take risks, let go of fear and enter into a creative frame when working with colleagues.
13 October, 12:30 - 1:30pm BST: Cultivating Positive Mental Health Webinar
In the UK, 1 in 4 people experience mental illness every year, showing the importance of equipping ourselves on how to best respond to support someone in need. Join CWN member and Mental Health First Aid trainer, Charlotte Wiseman, for this interactive webinar to learn skills to look after your own wellbeing and promote positive mental health in your community, workplace and home.
---