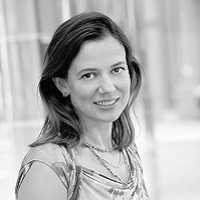 President's Newsletter - April 2018
Dear Member,
CWN has been committed to providing a supportive network for senior women in UK business for 40 years. CWN enjoys a strong heritage and is one of the longest standing networks for women in the UK. I am immensely privileged to serve our membership as President during this milestone year as we celebrate our 40th anniversary.
Our Board elected at the 2018 AGM brings together an accomplished and dynamic team of women from a cross section of industries, ably supported by our committees whose commitment and energy help to maintain the core functions of our organisation. This camaraderie continues to drive our community and our founding principles continue to endure since they were established in 1978.
Already this year we have welcomed two new corporate members BCS Consulting and Derwent London; we look forward to working together to support and enhance their internal diversity initiatives.
Besides our own, there are additional milestones of note this year. February marked 100 years since (some!) British women were first guaranteed the right to vote. And this month, large British companies revealed their gender pay gap.
For the first time this year companies with over 250 employees had to comply with a new government mandate to provide the numbers that disclose their gender pay gaps. Because gender bias has been unconscious and often unintentional, it has long persisted without tangible challenge. Looking at the numbers in black and white helps to place this complacency into stark relief.
A fundamental reshaping of how we work in future is required. Senior women do not overwhelmingly "choose" to leave work at a faster rate than men. The female talent drain tends to be about company practices, entrenched behaviour and culture. The correlation between the thinning out of opportunities to work part time or flexibly right up the talent pipeline, and the thinning out of women in more senior roles is no accident. This has a huge impact on the gap between average male and female salaries, so making flexibility available at a senior level is critical.
Of course this is not solely an employer issue; government and society also have a role in challenging assumptions. And the increase in the momentum in the UK behind the diversity and inclusion agenda is noticeable. Companies are recognising the business case for more inclusive and diverse operations as well as the benefits of improved flexibility in the workplace. The acknowledgement of greater accountability means many will have to make significant changes.
According to research published by MSCI to mark International Women's Day, gender diversity has a material impact on productivity and on returns to investors. MSCI's analysis of the composition of boards at 617 of the world's largest companies found that average employee productivity growth was higher for companies employing three or more women at board level between 2012 and 2016 than for those that employed just one or no female directors. The latest Hampton-Alexander Review of Women on Boards in November 2017, found that less than a fifth of FTSE 100 executive committee members were women, and only 16.6% of those roles on the FTSE 250 were held by women. As Sir Philip Hampton said at the time, "We look forward to hearing cogent reasons from companies that struggle to identify women with strong executive abilities."
In our efforts to mobilise debate on such key topics, please do keep an eye on our events calendar via the website – we value your participation – and our news. If you missed our International Women's Day Q&A 'The best part for me has been the people' with former CWN President Brenda Trenowden, you can catch up here. Our events aim to align with three key themes which help to frame and focus our thinking and activity: 'The future of work'; 'Leading through uncertainty' and 'The inclusion journey.'
On 25 April we are hosting a panel event 'What about the men' at ANZ which will explore gender dynamics in and out the workplace and how working better together is critical to success. Harriet Minter, Journalist, Broadcaster, women in leadership advocate and presenter of the acclaimed Badass Women's Hour on Talk Radio, will moderate this panel so expect a lively exchange! The next event via our collaboration with Warwick Business School on 26 June (note the new date) is all about the future of work. This session with Professor Pinar Ozcan will explore the transformation of industries particularly through technology and the rise of the sharing economy, and how we can future proof our own skillsets.
We will be hosting another masterclass with RADA on 19 September, and another panel event later in the year with FV, our partner network for early stage career women, oriented around 'reverse mentoring' – a fascinating opportunity to hear feedback and tips from the next generation of female leaders. And there's lots more.
In June we will celebrate our 40th Anniversary at the elegant Devonshire Club, a gathering of past Presidents of CWN through the years, our members, our corporate members and distinguished guests not to be missed! More information will be forthcoming but on behalf of the Board we are thrilled to welcome Baroness Ruby McGregor-Smith CBE as our guest speaker. In 2007 when Ruby was appointed CEO of Mitie Group PLC, she was the first Asian woman to be appointed in such a role within the FTSE250. We look forward to hearing her story on this special occasion. We are privileged to also welcome former CWN President Diane Morris, who was first elected President in 2003 and served in that role for three years. Diane will share a unique perspective on CWN's heritage and journey and how our CWN community has evolved over the years. We will also be helping to raise funds for our charity of the year Haven House Children's Hospice which is celebrating its 15th anniversary this year.
I would love to hear feedback from you on our events and news – we want to keep on top of your agendas – let us know what you'd like to see more of, or less of. And please do keep up with us on our new LinkedIn page! We have migrated to this new company page so please follow us there if you haven't already.
As we work through this special year, I'd like to thank all our members and corporate members for your support and I do hope to see many of you at our Membership drinks this evening at Royal Exchange.
With best wishes,
Sally Todd
CWN President
#futureofwork #inclusionjourney #inspire #realiseambition #leadingthroughuncertainty #CWN40
---