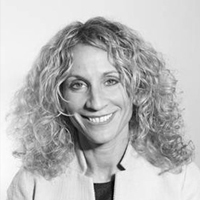 President's Newsletter - August 2017
Dear Member,
I feel a strong sense of pride as CWN continues to evolve as a network and remains relevant in this fast-paced, ever changing environment.
At the beginning of 2017, we committed to you that we would focus our activity and events on the following engaging and topical three key themes:-
The Future of Work: digital transformation, disruption and the gig economy

Leading through uncertainty: with confidence, resilience and impact

The Inclusion journey: inspiring confidence and realising ambitions
I'm delighted to say that we are delivering on that promise. We've held over 13 events so far this year ranging from our more intimate 8 @ 8 breakfasts to the Warwick Business School Masterclass led by Dr Tamara Friedrich on sparking innovation, developing creativity in yourself and others; an illuminating talk by Merryn Somerset-Webb entitled Love is not Enough; How to speak like a leader led by Sophie Clark, Communications coach (and a representative on our membership committee) to name a few. We also arranged a private tour at The National Portrait Gallery to view 'Ambitious Women Across the Ages' – which was most befitting of our CWN members and appropriately themed inspiring confidence and realising ambitions.
Our Corporate Members continue to play a pivotal role in CWN. Nomura is kindly co-hosting our next event on 13th September where we will hear from Caroline Webb on how behavioural science can help us raise our game. EE will welcome us at the exclusive BT Tower to hear insights from Hilary Scarlett in November on leading through uncertain times. Please click here to register for our events in 2017 and beyond.
Our community is growing with our LinkedIn membership group at close to 1,000 and 6,000+ Twitter followers. We encourage you to be active members – whether that's by regularly attending our events or getting involved by joining a committee. We welcome your insights, expertise and support. Please do not hesitate to email me to express interest in becoming a committee member or sharing any feedback you may have.
As our formal relationship with Working Chance draws to a close at the end of this year, we will shortly be screening nominations for our new charity. Please look out for details on our website as to the selection criteria should you be interested in putting a name forward for consideration. We will announce the name of our new Charity during December.
Thank you for your ongoing engagement and interest in CWN. A special thank you to the Board and Committee members as without their commitment and time we would not be able to continue to thrive as we do.
Looking forward to seeing you all soon.
Best wishes,
Sandy Lucas
CWN President
---
---