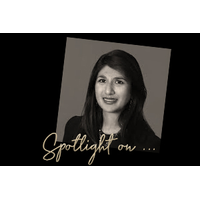 Spotlight on Fatema Orjela
Fatema Orjela, Partner at Sidley Austin, gives us a glimpse into her career in law, her dedication to encouraging women to join the legal sector and how being a trusted advisor generally is an extension of her profession.
What do you do/what's your typical day?
I am a partner in private equity at Sidley Austin. I assist sponsors and financial institutions in M&A, shareholder arrangements and management incentive arrangements. I am also on a number of internal and external committees, e.g. London Chair of Sidley's global women's committee, CWN and Oxford Women in Law as well as being a wife and mother, so my day tends to involve a lot of coordination.
What attracted you to becoming a lawyer and your field in particular?
I have always loved being a 'trusted advisor' to friends and family. Being a lawyer is an extension of this; people look to you for guidance, judgment, and analytical and problem-solving abilities. Private equity, in particular, relies sharply on this skill set being put to effect at a fast pace, to understand people and their drivers to help facilitate parties to agree terms.
What do you find inspirational/useful about the CWN?
The exposure to exclusive high-quality events and a network of seasoned peers. I always leave events on a positive adrenaline high having learnt a new skill / perspective or met someone of interest outside of my usual professional circles.
What was the most challenging experience you've had in the workplace and what are your tips for women to turn similar experiences into an opportunity?
In 2016, I moved firms alongside 5 other partners and 11 associates. We have since grown our area into 20+ partners and 50+ associates across London and Munich. It was important to learn that there is not one single style of management that is effective. An effective style will depend on the environment. It's important to be open to push yourself to change as needs be to be able to always be the most effective version of yourself.
As a lawyer yourself, what do you think we can do to encourage more women to choose a career in law?
Celebrate the multiple women already in the profession, the varied personalities / backgrounds, and the range of practice areas available. Women should be encouraged to be authentic as, in law, there really is something for everyone.
How has studying science created opportunities for you that wouldn't have been possible otherwise?
My strengths at school were sciences (Maths, Chemistry, Physics, Biology and Spanish A/AS levels). I seriously considered a career in medicine. Law and medicine are very similar in mindset. You have a toolbox of knowledge. When issues arise, you need to analyse and evaluate before applying such toolbox.
Are there any particular issues you have come across working in the legal sector and how should other women overcome them?
Private practice partnership models can be opaque and it can be hard to commit without knowledge of what might come. But firms are starting to focus on identifying rising stars and increased transparency. It should be noted that the initial exponential 'learning curve' is short compared to the length of one's entire career. Keep on learning and helping those around you. Vocalise your enthusiasm and drive.
You're leading or involved in several initiatives promoting diversity. What attracted you to the ones you picked?
It is key that we retain more female talent at senior levels in the legal profession. Their talent is invaluable. Increased diversity makes law firms more interesting and dynamic places to work. The quality of complex legal thinking is better. All the legal diversity related positions I hold involve this focus.
What career advice would you give your younger self?
Focus on yourself and be the best that you can be.

Ask as many questions as you want until you feel you understand, as if you're asking, chances are others also don't know the answer.
What's do you like doing when you do have any down time?
Cooking, travelling, scuba diving.
What are you reading (or watching) right now?
Unthinkable An Extraordinary Journey Through the World's Strangest Brains
---