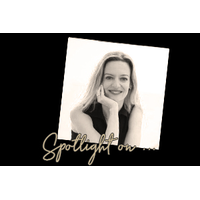 Spotlight on Pinar Ozcan
Pinar Ozcan, Professor of Strategy at the University of Warwick, shares her journey and the importance of patience, networks and encouraging women to ask questions as well as her passion for tango.
What do you do/what's your typical day?
I start by reading business technology news, and then thinking and writing about research, which provides a nice segue in making my research relevant. Then I take breaks for answering emails. If I am teaching that day, I reserve the two hours before for meditation and reading for the topic in order to immerse myself deeply in it again.
What attracted you to specialising in technology/strategy?
My PhD at the Stanford Technology Ventures Program at Stanford School of Engineering really inspired me. Every week, we would hear from amazing thought leaders ranging from the founders of Google to the first biotech start-ups in Silicon Valley. I used to host these speakers, which was so eye-opening.
What do you find inspirational/useful about the CWN?
Two things: I love the way they promote and champion their members and inspire others while doing so. I also really love the opportunity to exchange ideas with the other members at the events.
Which achievement are you most proud of in your professional life and what are your top tips for our members looking to succeed in a similar way?
My earlier career was really challenging. I did not have the network nor the expertise to publish my research studies and there was a long waiting period for the world to see what I could accomplish. I had to keep working without any positive feedback while juggling two small kids. I am glad it paid off and it matured me greatly.
Having studied at an engineering and science faculty, what can we do to encourage women to enter these fields?
There are many ways to get into science and engineering. Inspiring women from early on to ask the questions and not be afraid of not understanding all the technical details is important. I myself have a Bachelor of Arts degree and it took me a while to build the confidence that you can do great things in science and engineering with such a background.
What career advice would you give your younger self?
Be patient, build your network, and don't lose your confidence when you receive negative feedback. Your moment to shine will come if you don't give up.
What's your hidden talent that others don't know you have?
I am a ballroom and tango dancer. My dream is to spend a month in Buenos Aires dancing tango all day.
What do you like doing when you do have any down time?
I recently discovered yoga and it has been amazing for my mind and body.
What are you reading right now?
I recently read this beautiful book by Karen Foxlee called Lenny's Book of Everything. It brought me to tears.
---