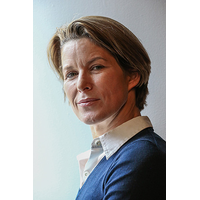 The New Economy: Beyond Brexit
In collaboration with Nomura's WIN Network, CWN members were invited to attend a lunch at Nomura's offices on the Thames in the heart of the city as a part of City Women Network's series of events celebrating International Women's Day.
Stephanie Flanders, the senior executive editor for economics at Bloomberg News and head of Bloomberg Economics, gave an exciting talk on the future of the economy and key economic drivers and themes to watch for in the coming year.
Before a full house, Stephanie guided us through the economic and political pressures currently weighing on the UK economy, both foreign and domestic. She addressed what she views as key themes affecting Britain and her takeaways from Davos this year, discussing everything from the relatively slow productivity growth in UK economy and the long period of sustained global economic growth to the impact of globalisation on European firms and how economists must bridge the gap between economics and politics.
Stephanie also shared her experiences as an economist and a journalist, revealing some of the key challenges that economists face and the value of male allies and champions in our struggle for gender diversity.
Conversations continued over drinks and lunch, where guests from CWN and Nomura's WIN network enjoyed networking and spirited discussions.
Martha Beith
Please find a video of the talk here.
---