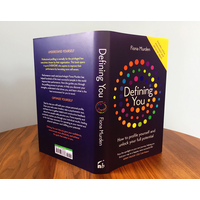 The Psychology of Failure
As part of our series of events on the theme of Leading through uncertainty with confidence, resilience and impact , Fiona Murden, chartered psychologist and author, gave a fascinating morning talk on why we are set up to fear failure and how to overcome that in order to be more successful as a leader of ourselves and our teams.
At an event hosted by Nomura at their impressive offices in the heart of the city, Fiona led a talk for both men and women focussing on the following three areas:
Why we fear failure

How the brain responds to fear

What to do to minimize the impact on performance
Take-aways were shared on:
How to personally re-frame our mindset regarding failure

How to improve EQ as a means of addressing failures and setbacks

How cognitive re-framing can better understand underlying brain mechanisms to overcome fear of failure

How, as a leader, we best use these insights to create an optimum team environment
After Fiona's talk and some interactive sessions, a very lively Q&A session took place followed by networking and book-signing by Fiona of her new book, 'Defining You'.
We hope to put on future events related to this topic building on the popularity of this subject and its relevance in today's world of work.
---