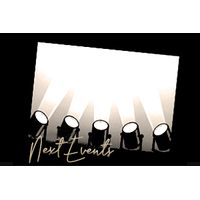 Next Events
We've included highlights below but in the current climate we are updating our events every week so please see our website for the full list.
9 April: What not to do on Zoom and the speaking blunders to avoid - Join CWN Marketing and Communications Committee Co-Chair, Dawn-Louise Kerr and Speaking Coach, Celia Delaney for a practical update on how to make the best use of Zoom video conferencing for business.
16 April: To blog or not to vlog? That is the investment question - Join CWN Marketing and Communications Committee Co-Chairs, Dawn-Louise Kerr and Ana Pacheco for a discussion on the benefits of investing in your marketing during tough times and engaging with your audience from a different angle. They will also share with you their top tips for vlogging and blogging.
21 April: Being a strong leader in turbulent times - In this workshop, Anne Roques and Penny Shapland-Chew will share their own stories and learning as well as some models for handling trauma which they use in their coaching practice. As highly experienced coaches, they are keen to draw on your reality and will use the breakout rooms on the Zoom platform to allow for plenty of interaction and to take questions.
---