Charity Partner Events - Wellbeing of Women
We would love City Women Network members to support  our charity partner, Wellbeing of Women through attendance at their fundraising events or by getting involved in their Challenge events. 
Please find below details of what's coming up.
Sex Matters - Wednesday 27 May
Journal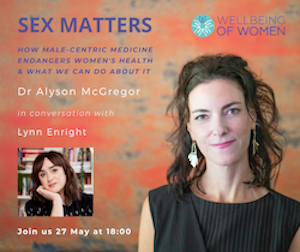 ist Lynn Enright will interview author Dr Alyson McGregor about her new book, Sex Matters, a revolutionary investigation into medicine as we know it.
From pain management to heart disease, hormone therapy to stroke, Dr McGregor exposes that research and treatment are not only male-centric, but that in being so endanger women's lives.
Take a deep dive into the gender inequalities in medicine you may already have suspected existed, and the ones that will shock you.
Have a question for Dr McGregor? Email events@wellbeingofwomen.org.uk in advance, and we will do our best to respond to your question during a Q&A.
When: Wednesday 27 May, 6.00pm
For further information on this webinar and to register for this free webinar, please click here.
Christmas Fair - Monday 7th December at Drapers' Hall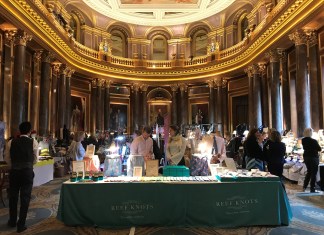 The annual Christmas Fair will take place on Monday 7th December at Draper's Hall (Throgmorton Ave, London EC2N 2DQ), with over 50 stalls selling an array of jewellery, fashion wear, accessories, as well as stocking fillers and festive food. And – very importantly – a prosecco bar that helped merriment flow until the very end. Come and join a day of festive fun in aid of Wellbeing of Women. 
Entry is £10. For further details click here. Tickets to go on sale soon.