External Advisors
CWN strives to work to the highest standards in our practices, governance and delivery.  To assist us with this, CWN has appointed an external advisor to provide impartial and independent advice, guidance and scrutiny. Our external advisor is very experienced, well qualified, and can look at our business from multiple perspectives providing expert oversight. With their experience and insight we will continue to provide a supportive and enriching experience to our members.
Dame Janet Gaymer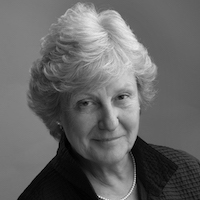 Dame Janet Gaymer QC (Hon.) founded and led the leading employment department of international law firm, Simmons & Simmons. She also founded the UK and European Employment Lawyer Associations.
In 2001 Dame Janet became the Senior Partner of Simmons & Simmons and in 2006 was appointed as the Commissioner for Public Appointments and a Civil Service Commissioner. Since then, she has held a number of appointments in the public and private sectors. These have included roles in the House of Commons, chairing the two House of Commons Audit Committees and its Management Board and serving as an external Commissioner on the House of Commons Commission. She has recently joined the Board of the new Business Banking Resolution Service.