CWN 40th Anniversary Celebration at The Devonshire Club on 12 June 2018
- Members and CWN invited guests -
CWN is excited to celebrate its 40th anniversary in 2018. Founded in 1978, CWN is one of the longest established independent organisations for senior professional and business women in the UK. From its origins as a network for women in banking, accountancy and law within the Square Mile, CWN continues to diversify its vibrant and influential platform and today represents senior women from a varied range of professions, sectors and backgrounds. We look forward to celebrating this special event with all of you.
At our 40th anniversary celebration at the elegant Devonshire Club in central London, we are honoured to welcome our speakers, Baroness Ruby McGregor-Smith CBE and former CWN President from 2003-2005, Diane Morris.
Baroness McGregor-Smith is a portfolio Non-Executive Director and Advisory Director and is the former CEO of Mitie Group PLC. She is one of a small number of women who have held the position of CEO in the FTSE 250 and is the first Asian woman to be appointed in such a role within that group of companies. Baroness McGregor-Smith will share some of her experiences and address a CWN theme 'leading through uncertainty' which has proven a very relevant focus for much of our recent activity.
We will also be raising funds for our current charity Haven House Children's Hospice, so please look out for news on the fabulous prizes that we will be auctioning.
We look forward to celebrating 40 years of service to our membership and to welcoming past Presidents, honorary and founding members and our guests at what promises to be a memorable evening.
To find out more about our guest speakers please visit their bios below.
Baroness Ruby McGregor-Smith CBE - bio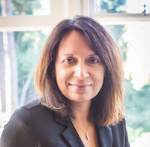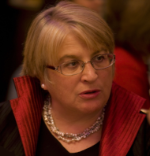 Venue:
The Devonshire Club
5 Devonshire Square
London EC2M 4YD
Timings:
6.30pm Registration, champagne reception, drinks and canapes
7.20pm Sally Todd, CWN President - Welcome talk
7.35pm Former President Diane Morris - Historical perspective on CWN
7.45pm Guest speaker, Baroness Ruby McGregor-Smith CBE
10.00pm Silent auction winners announced
11.00pm Event close
#leadingthroughuncertainty #CWN40 #inspire #resilience #realiseambition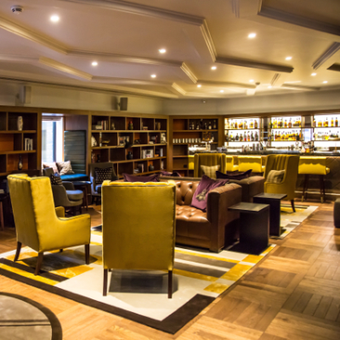 The Devonshire Club, 5 Devonshire Square, London EC2M 4YD