Join us for our annual Members' Drinks event, this year in Autumn, in The Dunstan Den at Canopy by Hilton.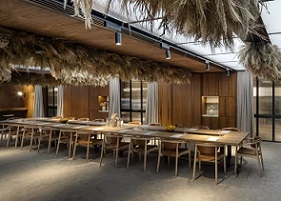 Described as "Positively Yours", Canopy by Hilton hotels have a local feel and give an energising experience. The Dunstan Den is a sophisticated yet welcoming space decorated in warm, earthy tones which is crowned by a fabulous display of pampas grasses and dried flowers.
This is another wonderful opportunity for our us to come together and raise a glass to all the wonderful things CWN has achieved this year.
We welcome individual Members and Corporate Members to bring ONE guest. You can register a guest in the same way as you register yourself below. Already registered yourself? Don't worry, you can still register a guest at a later date.
If you have any questions, please direct them to Robyn on the Events Strategy Committee.
We look forward to seeing you!
Photographs
We regularly publish photographs [and videos] from events and other activities on our website, in our newsletters, in print, and on social media. Participants at our events automatically give us permission to use photographs taken at our events. If you do not wish to be photographed, or you wish to have a published image removed please let us know and we will remove the image as far as possibl
Cancellation Policy
For tickets cancelled no later than 7 days in advance of the event we are able to provide a full refund of the ticket fee. For any tickets cancelled later than 7 days in advance of the event, a refund can only be given should the ticket be re-sold to the waiting list.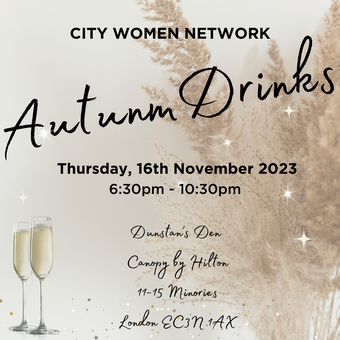 Dunstan's Den, Canopy by Hilton, 11-15 Minories, London