CWN is delighted to be collaborating with RADA for another evening's Masterclass, after multiple highly appreciated and fun workshops over the last few years.
This year's Masterclass will offer a refreshingly different take on CWN's Professional Development theme Leading through uncertainty with confidence, resilience and impact by focusing on those essential, but too often underutilised, leadership tools: presence and communication.
The session will offer you the chance to explore what type of leader you are and the type of leader you could become. By examining the three tools of communication – the body, breath and voice - you will learn tools and techniques to come across with greater authority, impact and influence. You will explore how it feels to embody different leadership characteristics, and will build skills to flex between these characteristics as required by a given situation or challenge. Throughout the session, you will have the opportunity to apply these skills to different leadership situations.
This highly active and fun masterclass will be delivered by Kate Walker Miles, vocal coach at RADA Business, successful actress, ex-TV presenter and with a degree in Experimental Psychology from Oxford University.
To find out more about Kate please see a short biography here.
Timings:
6.00pm Arrival and registrations
6.40pm Welcome and introductions
6.45pm Masterclass by Kate Walker Miles
8.15pm Networking drinks and canapes
9.00pm Close
Venue:
RADA Studios
16 Chenies Street
London WC1E 7EY
Pricing:
Individual Member: £30
Corporate members at £30
Non-member: £50
About RADA Business
Actors and singers rely on communication techniques to convey their message to different audiences. RADA Business is the corporate strand of RADA and has been teaching these techniques to people in organisations for over 20 years. They train people in how to use the body, breath and voice to make fundamental shifts in their personal impact.
#CWN | #leadingthroughuncertainty | #resilience | #confidence | #impact
Photographs
We regularly publish photographs [and videos] from events and other activities on our website, in our newsletters, in print, and on social media. Participants at our events automatically give us permission to use photographs taken at our events. If you do not wish to be photographed, or you wish to have a published image removed please let us know and we will remove the image as far as possible.
We expect our members to collaborate openly and support each other, without commercial interest or seeking business benefit.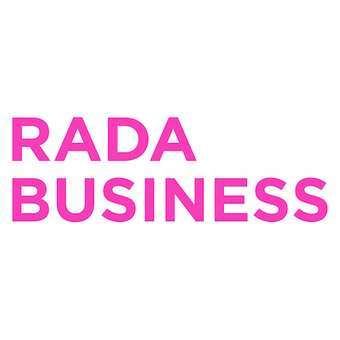 RADA Studios, 16 Chenies Street, London WCIE 7EY