CWN invites you to an evening where a speaker from the Center for Creative Leadership will share insights and discuss ideas on how living and working through challenging and tumultuous times can contribute positively to personal and professional growth.
Does it matter how you learn and do you need to unlearn what you have learnt in order to be more adaptive in today's world?
Attendees will share their own experiences while expanding their ability to learn from one another and increase their effectiveness."
The discussion will be followed by Q&A and networking drinks.
About Jeneva Patterson - Practice Leader, Organization Leadership
Current Role
Jeneva drives the Center for Creative Leadership© EMEA Organization Leadership practice. Her vast and experience in multiple sectors, for corporate and not-for-profit global, Fortune 50 organizations offers expertise and additional perspectives for CCL©'s clientele. She has worked with current and aspirant world business and political leaders who must motivate, mobilize and lead individuals, groups and large organizations through massive, and individual, transformational change.
Jeneva also serves as a Faculty member and Executive Coach. Topics of expertise include culture change, women's leadership, cross cultural communication, diversity and inclusion, virtual team development, positive psychology, mindfulness and resilience.
Educational Background
Jeneva's undergraduate degree is from Mount Holyoke College, a Seven Sister's school in the U.S. She earned a Master's in Human Development and Psychology from Harvard University, a Master's in Organization Development from American University's School of Public Affairs, the latter of which included a year embedded at the National Training Laboratories for Applied Behavioral Science (NTL), founded by Kurt Lewin. Jeneva holds Certificates in Medicine and Leadership Coaching from Harvard Medical School/McClean Hospital, in Positive Psychology from the University of Pennsylvania, and in Board Strategy and Leadership from the Wharton School of Business at UPenn. Jeneva completed partial coursework toward a PhD in Human Development and Organizational Systems at Fielding University. She served as a Teaching Fellow at the Kennedy School of Government at Harvard University in Adaptive Leadership™.
Affiliations and Impactful Leadership Roles
Jeneva is a Founding Member of the Institute of Coaching at Harvard Medical School/McClean Hospital. As an author, she has contributed articles to Harvard Business Review, Arianna Huffington's ThriveGlobal, EFMD/European Foundation for Management Development, MEDIUM and more.
Jeneva is an amateur triathlete and a global nomad after living in more than 18 global locations. Her most challenging – and learning-full – leadership experiences include: managing a cattle ranch in Venezuela when she was 20 years old, volunteering for the US Peace Corps in rural Botswana in her late twenties, and faciltating a group conversation for 150 graduate students at the Harvard Kennedy School after which her co-teaching assistants roundly criticized her performance. Jeneva has served/serves as Chairperson and/or Trustee on multiple educational institution Boards.
Timings:
6.00pm – Arrival, registration, drinks and canapés
6.45pm – Welcome from CWN
7.00pm – Center for Creative Leadership on Learning Agility with Q&A
7.45pm – Networking
9.00pm – Close
Venue:
The Brand Exchange
3 Birchin Lane, EC3V 9BW
#CWN | #disruption | #leadingthroughuncertainty | #resilience | #confidence | #impact | #realiseambition
Photographs
We regularly publish photographs [and videos] from events and other activities on our website, in our newsletters, in print, and on social media. Participants at our events automatically give us permission to use photographs taken at our events. If you do not wish to be photographed, or you wish to have a published image removed please let us know and we will remove the image as far as possible.
We expect our members to collaborate openly and support each other, without commercial interest or seeking business benefit.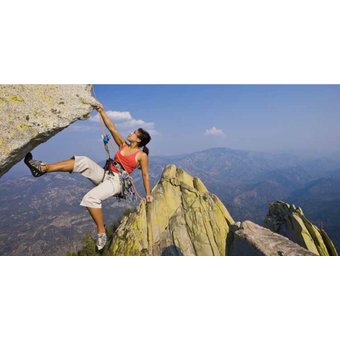 3 Birchin Ln, London EC3V 9BW, UK