CWN is delighted to be collaborating with Fellows Auctioneers to host a private viewing event. Come and join us at Fellows Auctioneers' gorgeous Georgian townhouse in Mayfair for drinks and canapes surrounded by beautiful jewellery and stunning watches.
Fellows will be showing selected highlights from their upcoming Fine Jewellery and Luxury Watch auctions. From well-known brands such as Cartier and Rolex to unique vintage and antiques pieces, Fellows' auctioneers will offer us the opportunity to jump the style queue and learn how to acquire desirable and pre-loved designer handbags, jewellery, and watches at a fraction of the cost at retail. Their regular auctions are the perfect place to find something for all budgets and tastes, whilst shopping sustainably.
We will be hosted by their friendly team who will be on hand to answer any questions you may have about auctions, from authentication to bidding. Their experts will share their knowledge about how to spot fakes, what makes the best everyday pieces, and much more.
Spaces are limited - if you cannot get a place, please let Robyn know and you will be placed on a waiting list.
Pricing
This event will be raising money for our new charity partner for 2023/24, Woman's Trust. The cost of this event is free to members but you also have the choice to make a donation to our new charity partner. The donation options are either £10, £20 or £30 for members.
Photographs
We regularly publish photographs (and videos) from events and other activities on our website, in our newsletters, in print, and on social media. Participants at our events automatically give us permission to use photographs taken at our events. If you do not wish to be photographed, or you wish to have a published image removed please let us know and we will remove the image as far as possible.
@CityWomenLondon | #CWN | #CWNonline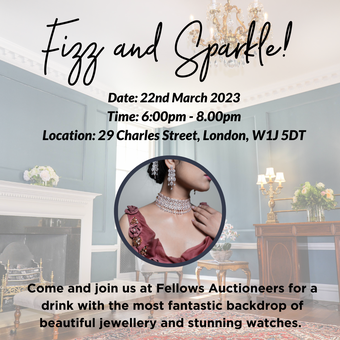 29 Charles St, London W1J 5DT