What one thing can you do to be a better leader and listener? To be more robust and resilient, improve performance and reduce stress as well as reducing the risk of physical and mental health issues?
That thing is PLAY and it's Darryl Edward's life passion.
The evening will open with Darryl's talk about his background, the transformation of his earlier career as a programmer in the City and the principals of his approach.
We'll then transition to a highly active and fun workshop based on Darryl's 'Primal Play' method.
Talk: Movement as medicine
An engaging talk on the importance of physical activity for the general population.
What does research tell us about the particular benefits for women, benefits for the workplace and for our future?
How can we make sure we are doing enough?
Activity: Primal Play Method
We will engage in an evening of novel games and activities to help us reconnect with our inner child and to fall in love with movement again.
With solo, partner and group-based challenges that are collaborative and competitive - great for the mind and body - but most importantly are a whole lot of fun!
The activities are designed to be inclusive and accessible for all ages and abilities. Comfortable clothing and footwear advised.
Afterwards, refreshments will be provided along with ample opportunity to network with other CWN members and guests.
Darryl's work to change lives through the power of play has also resulted in a recent TEDx talk which you can see here, as well as talks to Harvard Medical School, three books and an academic paper. To find out even more about Darryl, please see biography here.
Timings:
6.00pm – Arrival, registration
6.40pm – Welcome and introductions
6:45pm – Darryl Edwards' presentation and workshop
8.00pm – Networking drinks and canapés
9.00pm – Close
Venue:
Free Word
60 Farringdon Road
London, EC1R 3GA
Free Word is an arts organisation focused on the power and politics of words. They are also a home for groups interested in who gets to speak and be heard in society. They place an emphasis on fresh perspectives from voices that are often underrepresented, and bring together a rich variety of exciting writers, artists and activists to spark critical conversations about society, culture and politics.
Free Word opened in September 2009 and with support from the Norwegian freedom of expression charity, Fritt Ord, and Arts Council England.
How to get there:
By foot
Free Word is a five-minute walk from Farringdon station, next to the Betsey Trotwood pub and opposite 119 Farringdon Road (The Ray).
By bike
Bike racks are available on Farringdon Road, Bowling Green Lane and nearby streets. There is a 'Boris Bike' docking station directly outside Free Word.
By Tube or Train
Farringdon Station is served by Thameslink, which runs directly to London Bridge, Elephant and Castle, St Pancras and Kentish Town, as well as routes to Brighton, Sutton, St Albans, Luton and much of North and South London.
By bus
Buses that stop near Free Word include the 63 on Farringdon Road, the 19, 38 and 341 on Rosebery Avenue and the 55 and 243 on Clerkenwell Road.
#CWN | #futureofwork | #leadingthroughuncertainty | #resilience | #confidence
#impact | #valuingdifference | #realiseambition | #inclusionjourney | #inspire
We expect our members to collaborate openly and support each other, without commercial interest or seeking business benefit.
Photographs
We regularly publish photographs [and videos] from events and other activities on our website, in our newsletters, in print, and on social media. Participants at our events automatically give us permission to use photographs taken at our events. If you do not wish to be photographed, or you wish to have a published image removed please let us know and we will remove the image as far as possible.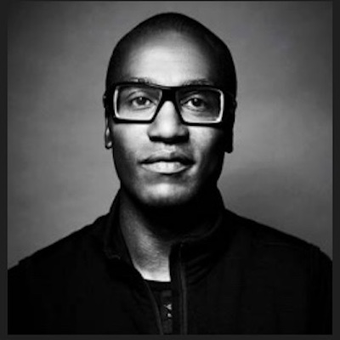 60 Farringdon Rd, Farringdon, London EC1R 3GA, UK