Please join us for an evening during which you will be informed and enlightened about forensic readiness and how we can all make our businesses more secure.
Dr Jan Collie, BSc (Hons), MSc, CEng, FBCS, CITP, CCE, MEWI, MIET, is a highly qualified Digital Forensics and Cybersecurity specialist. She is a CUBS-accredited Expert Witness with many hours of courtroom experience and is certified for civil and criminal litigation. Jan has acted as both Expert and Single Joint Expert in High Court proceedings and her clients have included City banks and broking houses as well as major corporates with issues such as IP theft, financial fraud, digital document fraud, system hacking and staff computer misuse. In criminal proceedings, Jan has acted for both the defense and prosecution, with cases involving a large variety of serious charges, such as Dark Web drug dealing, blackmail, cyber-bullying, rape, murder and possession of indecent images. Jan is a multi-linguist, speaking German, Mandarin Chinese and French. She is the Managing Director and senior forensic investigator of Discovery Forensics Ltd.
During the evening, Jan will share with us stories from her past client work and give us some fascinating insights into the world of cybercrime. Jan is eminent in her field: she regularly gives lectures at universities and has spoken to a House of Lords committee.
Following Jan's talk and the Q&A refreshments will be served and there will be ample opportunity to network.
Timings:
6.15pm – Arrival and registration
7.00pm – Welcome and introductions
7.05pm – Dr Jan Collie, Cybersecurity Specialist – Presentation
7.30pm – Q&A
7.45pm – Networking drinks and canapés
9.00pm – Close
Venue:
Wipro, 2 Finsbury Avenue, London EC2M 2PA
How to get there:
By tube or train: the closest stations are Liverpool Street and Moorgate
By foot: Finsbury Avenue is situated behind the Broadgate Circle, and can be found to the left of UBS. Alternatively, access Finsbury Avenue via Eldon Street and walk to the very end where you will find the Wipro offices.
#CWN | #futureofwork | #gigeconomy | #disruption
Photographs
We regularly publish photographs [and videos] from events and other activities on our website, in our newsletters, in print, and on social media. Participants at our events automatically give us permission to use photographs taken at our events. If you do not wish to be photographed, or you wish to have a published image removed please let us know and we will remove the image as far as possible.
We expect our members to collaborate openly and support each other, without commercial interest or seeking business benefit.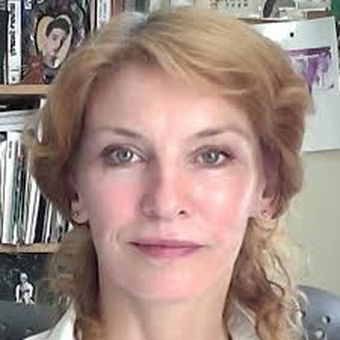 2 Finsbury Ave, London EC2M 2PA, UK