Join us for an evening of information and inspiration from Geeta Sidhu-Robb, author, health coach, CEO and Founder of Nosh Detox, whose unique business and life experience personify resilience and perseverance.
About Geeta Sidhu-Robb
In addition to her role as CEO and Founder of Nosh Detox, Geeta is a Board Apprentice to Invesco Select Perpetual Trust, Board Member for Open Britain UK, Trustee at Montessori St Nicholas, ex corporate lawyer and entrepreneur with a remarkable life story. Her frequent appearance on Radio and National TV has given her a strong media profile as an expert on Natural Health Solutions. Geeta gave up her career as a corporate lawyer to set up her own business, Nosh Detox in 2008, after her son's severe food allergies, eczema, asthma and anaphylaxis as a baby led her to retrain as a Raw Chef and functional nutritionist.
Geeta has also taken home Entrepreneur and Business Women of the Year awards in 2010, 2011 and 2014. Her strong skills in business development and her entrepreneurial acumen have seen Nosh grow from a start-up to a multi-award winning wellness empire that now consists of a group of companies including Nosh Raw and Nosh Infusion. July of this year saw Geeta launch the very first Nosh Infusion Clinic in the exclusive Harvey Nichols, London.
Following Geeta's presentation there will be a Q & A and ample opportunity to connect with members and guests over networking drinks.
A special thanks goes to the Royal Bank of Canada, one of CWN's corporate partners, for hosting this event.
Timings:
5.15pm – Arrival and welcome drinks
6.30pm – Opening remarks and presentation
7.10pm – Q & A
7.40pm – Networking reception
9.00pm – Close
Venue:
Royal Bank of Canada
4th floor, Riverbank House
2 Swan Lane London, EC4R 3BF
@noshdetox | @GeetaSidhuRobb | @CityWomenLondon
# resilience | LeadingThroughAdversity | #CWN
Photographs
We regularly publish photographs [and videos] from events and other activities on our website, in our newsletters, in print, and on social media. Participants at our events automatically give us permission to use photographs taken at our events. If you do not wish to be photographed, or you wish to have a published image removed please let us know and we will remove the image as far as possible.
We expect our members to collaborate openly and support each other, without commercial interest or seeking business benefit.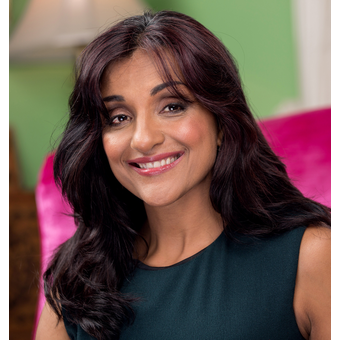 Royal Bank of Canada, Riverbank House, 2 Swan Ln, London EC4R 3BF, UK