Please join us for an "In Conversation" event with Eleanor Mills, CEO of new platform Noon and formerly of the Sunday Times. Eleanor has shifted gears mid-way through life and gone from being a big name at the Sunday Times to living on her wits and running her own show. She will talk through her personal journey highlighting the losses and the significant gains from making a career transition that many of us will make but are often woefully unprepared for. She will tell us more about Noon and what it can do for women at the mid-point of their 100 year lives as well as her own crusade to highlight how much women of a certain age have to offer. Hopefully, we will also pick up some tips on how companies can better prepare people to develop an entrepreneurial mindset that sets them up for the gig economy.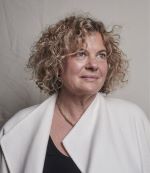 Eleanor will be joined by Geraldine Gallacher, Co-chair of the Events committee and herself a CEO, entrepreneur and woman who is finding her Noon Years both invigorating and inspiring.
Pricing
Member: tickets are free, however, have the option of making a donation to Wellbeing of Women (WOW) by choosing one of the Member 'donation' tickets. Non-member: There is a nominal charge (a choice between a £10, £15 and £20 ticket price), with all money raised going to WOW.
@CityWomenLondon | #CWN | #CWNonline
#remoteworking | #positivecommunication