Get ahead of the debate and join us for an informative panel discussion event on the importance of AI and how it will likely affect our professional lives. Will we look specifically at how AI will affect your career in terms of internal progression, lateral progression and potential new opportunities. CWN are thrilled to collaborate with our Corporate Partner, Oakleaf, on this event to bring you of the most current thinking on this new controversial and exciting and technology via a panel of some fantastic speakers in the AI space.
Confirmed Panelists:
Katarina Pera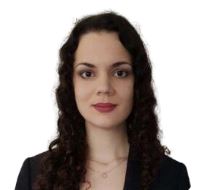 Katarina is currently a Data Scientist and Squad Lead with Aviva where she champions scientific scrutiny and supports data-lead business transformation. Her professional interests include the application of artificial intelligence, data storytelling, and business partnering.
She has had a keen interest in data science even before it gained traction and was still considered just 'statistics'. She honed her skills through both academic research and industry experience with leading brands including Expedia, OMD and now Aviva.
Her academic background in psychology has lent a humanistic flair to her view of technology. She is perceptive to and thoughtful of the ripple effects of innovation, and the impact this has on our world. Analysing trends and writing opinion pieces on this topic was something she did while working for the boutique corporate reputation consultancy, Reputation Leaders. Katarina is also an active member of London's Sylvans debating club, one of the oldest debating societies in the UK.
Alistair Crawford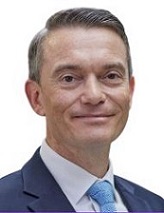 Alistair is currently the Chief Operating Officer for Mental Health Innovations, a charity dedicated to delivering digital innovations to support mental health. In 2018 he helped to found and build the Shout 85258 service, a new 24/7 crisis support service available across the whole of the UK. In recent years he has worked as a COO with several mental health charities and services in both the UK and USA and established a luxury health and longevity service.
Alistair is a former Royal Navy officer and helicopter pilot. During service he saw extensive operational service in the Middle East, Indian Ocean conducting counter piracy operations, and the Libya conflict in 2011. He has a BEng in Mechanical and Manufacturing Engineering and a MSc in Leadership and Management. He is currently in the second and final year of his MBA at Warwick Business School. He is a keen amateur athlete and can most often be found running somewhere on the Dorset coast.
Rajat Kotra
Raja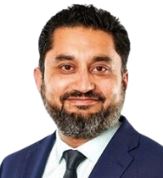 t Kotra is the Group Director, AI and Data Analytics at Informa, and is responsible for driving data, analytics and AI initiatives across the various business divisions at Informa.
Rajat is an experienced global senior executive with three decades of experience in driving diverse businesses leverage Data & Analytics, AI/Machine Learning, Automation & Digital approaches to deliver tangible value.

Prior to joining Informa, Rajat was a serial entrepreneur with two successful ventures in technology and energy. Prior to that he was a senior executive at IBM including Watson, GE, and Experian, and is also a global AI Advisor for Start-ups & Grown-ups.
Owing to his experience working across multiple geographies, he firmly believes that diversity is a catalyst for innovation and progress in any organization, big or small.
In his personal life, Rajat's passions include high altitude trekking (the Himalayas), fitness, mental health and meditation.
Location:
LendInvest, Two Fitzroy Place, 8 Mortimer Street, London, W1T 3JJ
Timings (subject to change):
6:00 - 6:30pm - Registration, drinks & canapes, networking
6:30 - 8:00pm - Panel discussion
8:00 -9:00pm - Drinks, canapes and networking
Pricing:
Tickets for members and corporate members are free, guests of members cost £5 and non-members tickets are offered with a ticket cost of £10 or £5. All proceeds from ticket sales will go to our charity partner, Woman's Trust.
Photographs
We regularly publish photographs [and videos] from events and other activities on our website, in our newsletters, in print, and on social media. Participants at our events automatically give us permission to use photographs taken at our events. If you do not wish to be photographed, or you wish to have a published image removed please let us know and we will remove the image as far as possible.
Cancellation Policy
For tickets cancelled no later than 7 days in advance of the event we are able to provide a full refund of the ticket fee. For any tickets cancelled later than 7 days in advance of the event, a refund can only be given should the ticket be re-sold to the waiting list.

We expect our members to collaborate openly and support each other, without commercial interest or seeking business benefit.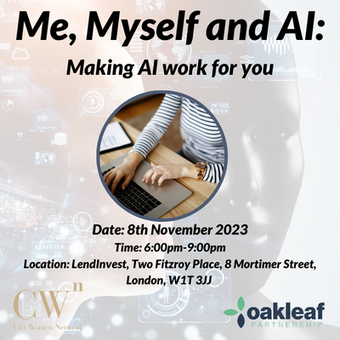 LendInvest, Two Fitzroy Place, 8 Mortimer Street, London, W1T 3JJ