It usually starts with "Hello my name is"... then what? I am... I do... I... I...
If you want to feel empowered every time you introduce yourself whether networking, pitching or just meeting and greeting this workshop is for you!
Run by Stacia Keogh, use this interactive online workshop to refresh your Business Bio, "about me" pages, and social pitch. In just 60 minutes, become beyond comfortable with making empowered introductions, which lead to aligned connections.
Running order:
Call and response style around the room

Examples of Pitches and Bios and using personal stories

Creative writing activity

Sharing activity
After the workshop, there will be a free handout: 5 Speaking Tips & 5 Story Hooks for you to use.
NB: We have a limited number of 12 spaces available for this event so be sure to register for your place as soon as possible. If you are not able to register, please contact Robyn to be placed on the waiting list and you will be contacted at a later date if you come to secure a place.
About Stacia Keogh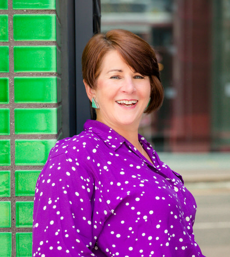 Stacia Keogh is an actor and performance storyteller who has appeared on world stages, public venues and screens everywhere. She began working with businesses writing corporate training videos that were as entertaining as they were informative. As a resting actor in London Stacia learned the dark arts of advertising and how to use her story and acting skills to enliven pitches and presentations, notably with J Walter Thompson, The Really Useful Group, Imagination and as an Education Officer at Kew Gardens. She has taught and examined for LAMDA for over 15 years.
Currently working with emerging leaders to step into their own story to share their wisdom on panels, podcasts and signature talks through Speaking, 1:1 coaching or group training programs to turn stories into business assets.
Listen to her podcast 'Finding My Voice' featuring people who have found their voice. Stacia helps you find, structure and tell your story with Impact.
Pricing
Member: tickets are free, however, have the option of making a donation to Wellbeing of Women (WOW) by choosing one of the Member 'donation' tickets.
If you have any questions relation to the event, please email admin@citywomen.org.
@CityWomenLondon | #CWN | #CWNonline
#remoteworking | #positivecommunication