How up to speed are you with the latest in strategic thinking? Whether you work in a large organisation or you're running a small enterprise which provides a service to larger organisations, it's always useful to know what's at the cutting edge when it comes to strategy. To keep you up to date and ensure you have an understanding on what's new in strategic thinking, we have invited Professor Christian Stadler, Professor of Strategic Management at Warwick Business School, to tell us about a new book on a pioneering, new way of doing strategy. He, and his co-authors have come up with an approach that's tailor-made to today's faster, more volatile business environment.
"Rather than limiting strategic deliberations to small executive teams, organizations we've worked with involve a wider group of people—front line employees, experts, suppliers, customers, entrepreneurs, and even competitors. They "open up" strategy just like firms have opened up other areas of the enterprise, like innovation and marketing.
The results have been spectacular. Leaders tell us that although only 30 percent of their strategic initiatives are open, those initiatives generate 50 percent of the revenue and profits. Strategic ideas developed via open discussions are fresher, more diverse, more accessible to front-line workers, and more easily executed. Open Strategy reveals the secrets of this path-breaking approach to strategy-making, introducing a range of tools deployed by global players like Barclays and Ericsson, hidden champions like Saxonia Systems and BPW, and government agencies like NATO and the US Navy."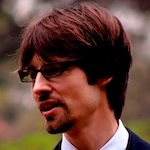 About Professor Christian Stadler
Professor Stadler shares his ideas with executives and students across the globe and has been quoted in over 7000 media outlets including CNN, BBC, New York Times, and the Wall Street Journal. Thinkers50 – the premier ranking of the most influential living management thinkers in the world – listed Christian as a future thinker in 2013 and he has just been nominated for the 2021 Awards. We are delighted to be in the vanguard of this new thinking and to have Professor Stadler as our guide. To hear a recent interview with Christian by Martin Reeves, please click here.
This is the sixth in the series of events in partnership with Warwick Business School (WBS). WBS is delighted to offer 15% off its highly ranked, world-class MBA programmes, Executive Diploma series and the MSc Global Central Banking and Financial Regulation to City Women Network members.
Request more information here.
Pricing
Member: tickets are free, however, have the option of making a donation to Wellbeing of Women (WOW) by choosing one of the Member 'donation' tickets.
Non-member: There is a nominal charge (a choice between a £10, £15 and £20 ticket price), with all money raised going to WOW.
@CityWomenLondon | #CWN | #CWNonline | @WarwickBSchool
#openstrategy | #disruption | #futureofwork