CWN is delighted to be collaborating with RADA for another evening's Masterclass, after multiple highly appreciated and fun workshops over the last few years.
As the UK's roadmap to return to normal life is in its latter stages, many of us are expressing anxieties about returning to the office fully or part time. Concerns include resourcing ourselves to face people in person, or finding our Executive Presence again after a year of working remotely.
This highly practical masterclass is ideal for those looking to refresh and enhance their communication skills, and build confidence whilst preparing to return to work after a period of lockdown. Participants will build greater self-awareness of how they come across to others, and explore improvisation techniques to keep present, curious and agile. They will experience the power of deep breathing to build resilience and impact, and understand how to manage their state to both engage and respond to audiences authentically in ever-evolving corporate cultures.
By the end of the workshop, participants will have:

• Breathing techniques to decompress, recharge and build resilience
• Explored improvisation techniques to keep present, curious and agile
• Learnt how to embody true presence for authentic, meaningful interaction both online and in person
• An understanding of how to remain impactful and in-sync with clients and colleagues after time away
Speaker Profile

Presenting this session will be Sheelagh McNamara, an internationally recognised voice, speech and presentation skills trainer. For further details on the Sheelagh please click here.
Following the session, members will have time to network over drinks and light nibbles.
Where: Sidley Austin LLP, 70 St Mary Axe, London EC3A 8BE, UK
Admission: Member tickets are at the discounted price of £30 per ticket, whilst Non-Member tickets are £45. There are limited places available for this highly in demand event.
Photographs
We regularly publish photographs [and videos] from events and other activities on our website, in our newsletters, in print, and on social media. Participants at our events automatically give us permission to use photographs taken at our events. If you do not wish to be photographed, or you wish to have a published image removed please let us know and we will remove the image as far as possible.
We expect our members to collaborate openly and support each other, without commercial interest or seeking business benefit.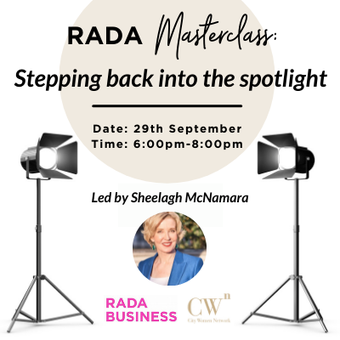 Sidley Austin LLP, 70 St Mary Axe, London EC3A 8BE, UK