*** EVENT CANCELLED***
Unfortunately we have not sold the required number of tickets to enable this event to go ahead at this time, and will be looking to reschedule this to a date in 2020.
If you have already purchased a ticket for this event, you will receive a refund within the next few days.
We apologise for any inconvenience.
The Foundling Museum tells the history of the Foundling Hospital, the UK's first children's charity and first public art gallery. They aim to inspire everyone to make a positive contribution to society, by celebrating the power of individuals and the arts to change lives.

On the night, the museum guides will take guests on a journey through the history of the Foundling Hospital, from its origins in the eighteenth century, to life at this important London institution throughout its existence. Learn about the Museum's many treasured objects and discover the stories behind their displays.

There will be a focus on discovering the amazing and little-known story of Kitty Clive (1711-1785), Georgian singer, actress, writer and activist. Clive was London's top stage star, renowned in theatre, opera and musical comedy. A singer and actress whom audiences adored, she was also an activist and feminist whom critics hated, a career woman who commanded the skills of her greatest peers, from Handel to Henry Fielding. We'll hear a little bit about Clive's incredible journey from humble beginnings to stardom, and how, as a campaigner and role model, she created lasting transformations in the world of Georgian show business.
Venue:
The Foundling Museum, 40 Brunswick Square, London WC1N 1AZ
Timings:
6.15pm – Arrival and registration of guests
7.00pm – Welcome and introductions from CWN Committee Member
7.15pm – Tour of Museum begins (duration: 30 minutes, 2 groups guided,
one slightly ahead of the other)
7.45pm – Networking drinks and canapés
9.30pm – Close
#CWN | #valuingdifference | #foundlinghospital
@citywomenlondon | @foundlingmuseum
Photographs
We regularly publish photographs [and videos] from events and other activities on our website, in our newsletters, in print, and on social media. Participants at our events automatically give us permission to use photographs taken at our events. If you do not wish to be photographed, or you wish to have a published image removed please let us know and we will remove the image as far as possible.
We expect our members to collaborate openly and support each other, without commercial interest or seeking business benefit.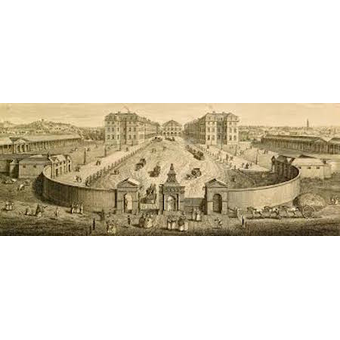 The Foundling Museum, 40 Brunswick Square, London WC1N 1AZ