CWN Charity of the Year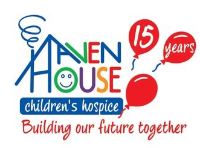 Haven House Children's Hospice aims to provide the highest quality holistic and palliative care services for babies, children and young people with life-limiting conditions (aged from birth to 19 years), along with their families, who live in the charity's local communities across eleven London boroughs, West Essex and East Hertfordshire.
CWN is working in partnership with Haven House over a two year period (2018-2019), aiming to contribute in a meaningful way towards the charity's 'Vision 2020' initiative.  This project aims to support 500 children and their families per annum at critical times of need through core respite, end-of-life and community service activities, teenage cancer and mothers and babies groups, by 2020.
Haven House was founded in 2003 and has supported over 900 families through the most difficult circumstances, helping them at every stage of their child's journey through a range of services, complementary therapies and counselling. In addition to crucial end-of-life care and support, Haven House provides holistic care, such as music therapy and physiotherapy, designed to improve the emotional and physical wellbeing of children, their parents and families during this difficult time in their lives.
Both Haven House and CWN are celebrating key milestones in 2018, with CWN reaching its 40th anniversary while Haven House will celebrate 15 years of service.
To find out more about how you can get involved and support Haven House, please click here.
"We are delighted that City Women Network has chosen Haven House to be its charity partner through 2019. Not only will the partnership help with our plans to support more life-limited children and families in our area, but it will also help to raise the profile of our work in the City. We look forward to a successful partnership celebrating both of our organisations' special milestones."
Pushpinder Gill, Director of Fundraising, Haven House