How good are you at decision making? Come and join us on a virtual journey to find out! The virtual expedition will be a guided "Safari". At points in your quest, our facilitator will hit 'pause' to host some open discussions and connect the unfolding story to what happens in the real world. This is a family friendly event suitable for children so why not join and come along as a family?
The experience will allow you and your team to follow Master Trackers on "Safari" in the African bush. Learn how to make important decisions as a team with limited information and watch your results as the trackers follow the path you have chosen.
Knowing what to track, who to track with, and how to get back on track is vital to successfully navigate today's complex business landscapes. It's not an individual game. Working well together is what matters most. The magic happens in teaming – bringing diverse perspectives together to get things done.
It's great fun with a serious purpose. Through this unique workshop, you will learn to unlock your team's ability to adapt, improvise, and work collaboratively to achieve shared goals.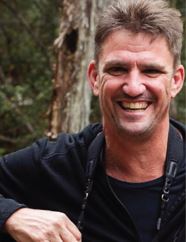 The event will be lead by Ian Schubach. Ian is the founder and CEO of leadership consultancy, Red Leaf, and co-creator of the Virtual Adventure Teaming concept. He uses his backround as an African safari guide and adventurer to create interactive shared learning experiences. As a master storyteller and conference facilitator, Ian helps executives connect culture to strategy execution. He equips leaders and teams to use the shifting marketplace as a tool for competitive advantage. In today's business environment, people need to be engaged, aligned, enabled and inspired!
Ian has been lead designer and facilitator for executive meetings, leadership teams and people managers in multiple industries throughout Asia-Pacific, Europe, South Africa and the United States for the past two decades.
@CityWomenLondon | #CWN | #CWNonline | @NedonBoard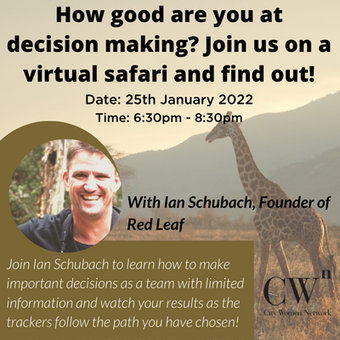 25 Jan 2023
6:30pm - 8:30pm GMT