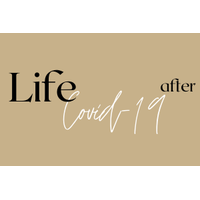 Life after COVID-19: a journey of growth & transformation
Six months ago, we could not have imagined a face mask as an indispensable accessory, plants on a tiny balcony being critical to our wellbeing or the easing of lockdown measures to feel like a giant leap for humanity.
All this, however, is microscopic compared to the radical transformation in government policy, modern society, organisational strategy and even personal philosophy stemming from COVID-19.
To explore these shifts, City Women Network (CWN) asked some of its members about their experiences with change in the workplace and their professional and personal lives.
Virtual working is the new norm
In the past, few companies dipped a toe into flexible working, allowing employees the occasional day at home when absolutely necessary. Now, the Work from Home (WFH) culture is firmly in place, with Zoom becoming the lifeblood of connectivity.
"COVID-19 has proven that virtual teaming works. Most roles can be flexible, and we are more adaptable and agile than we ever imagined. We will look at role requirements differently in the future. We've always enabled flexibility (home working), post COVID this will become the norm for many of our people." Anne-Marie Balfe, CWN board member and EMEIA Financial Services Talent Leader at EY.
"People will likely choose WFH where possible so organisations will need to apply more flexibility towards work arrangements. Office spaces might be reconsidered from a wellbeing, cost and environment perspective. I can see my working location evolving and I will probably split my time equally between home and the office. Saving on the daily commute time would make such a difference in quality time spent with family." Bobby Charalambous, Head of Operational Risk, Europe at ANZ.
Creating a space for fresh opportunities
For some, this crisis has become an opportunity to innovate. For example, doctors' offices now provide primary care through telemedicine. The need for entertainment led to virtual tours in museums and concerts streamed online. There have been interesting developments in education, delivery and logistics and mental health among others.
"COVID-19 exacerbated existing pressures on services, with a huge impact on the most vulnerable families. Supported by funding from the Department for Education we developed a membership service called Kinship Response. Since its April launch, we have doubled the number of local authorities we work with. We now operate in two thirds of the London boroughs, taking giant leaps towards our vision of enabling kinship carers to access support at home. It's given us a platform to develop a broader network of local authority partners, build regional frameworks and communities of support to offer a truly national reach for our services." Kate O'Brien, Director of Business Development and Programmes at Grandparents Plus.
"Being a mental health first aider, I was quite concerned about the impact of isolation on people's mental and physical wellbeing, so I devised and now distribute a regular mental health newsletter to my Europe colleagues, each edition focusing on a specific subject. So far, we have covered Depression, Anxiety, Domestic Violence, Bereavement and PTSD." Bobby Charalambous.
"I used to target my financial and professional services clients geographically, working mainly for organisations in the City and Canary Wharf. I've come to realise that a client's location really doesn't matter as we can easily have briefing sessions and progress meetings online. So, from now on, my clients can be based anywhere in the UK – or, indeed, the English-speaking world." Carole Seawert of Carole Seawert Copywriting.
Having to adapt to change
Perhaps the most challenging issue has been navigating uncharted territory. Workplace policies have never needed a "what to do in case of a pandemic" section and as a result, people's professional attitudes have had to adapt to this new situation.
"I've been able to challenge and rethink what's possible, and how we deliver high quality and efficient service to our clients. I've focused on inspiring and motivating my team, and being an authentic leader. I share highs and the lows, the joys and struggles of work and home-schooling with my team! It has also made me focus on my own needs and what I really value." Anne-Marie Balfe.
"One of the things the pandemic has made me realise is that I will now be more open to change. So many everyday things that we took for granted were taken away from us during lockdown: meeting a friend for coffee; visiting an art gallery; going for a swim – to name but three. I always regarded myself as a creature of habit but, since our lives have been turned upside down, we've had to learn to do things differently. And when you embrace change (rather than resist it), you get to experience all manner of new things." Carole Seawert.
I have learned to be more versatile and flexible to ensure that I stay connected locally and globally and continue to work well with people. Going forward, it will be important to stay relevant and up to date with market changes. WFH will be an extension of my office so there should be little difference, just with virtual meetings, phone calls and a few caveats." Bobby Charalambous.
Redefining personal coping mechanisms
One of the challenges of working from home is the blurring of lines between work and home-life. A full day of work has to be combined with educating kids, preparing meals, connecting with family and self-care.
"It took a few weeks to balance school work, preparing meals and to find time to exercise, but being furloughed, my husband was able to assist. I have become more patient, things that would ordinarily bother me, no longer do. It is very easy to set unrealistic goals on what you should or should not be doing during lockdown. For example, I am not a qualified teacher so I did what I could with my daughter and if she didn't complete all her work, that was ok too (she is only 4!)." Bobby Charalambous.
"The pandemic brought into focus elements that are within (and outside) of my control. The initial lockdown generated a lot of stress and anxiety, and I struggled with boundaries between work and home life. So I focused on things within my control - a daily run, limiting news and social media, and spending time with my family. I developed relationships with my neighbours to support those who were isolating, and now we are a community like never before." Anne-Marie Balfe.
"I've learned that I'm much more resilient than I thought. On top of being cooped up, client projects that I was working on - or about to start on - all went on hold so there was no cash flow. To add to the stress, there were two family deaths within four months. Despite all this, I've coped much better than I ever thought I would and have managed, somehow, to keep a positive frame of mind. Carole Seawert.
"Prior to the pandemic I travelled a lot so it's been really nice to spend more time together as a family. I will definitely prioritise that going forward, as well as spending much more time outdoors. I have a new appreciation for the things on my doorstep - I set up a street WhatsApp group and we still meet weekly to see how everyone's doing. Good neighbours are important, never more so than during a pandemic!" Kate O'Brien.
The pandemic has stretched us, teaching us more about who we are, how we function and what is most important. Things like family, the outdoors, travel and spontaneity cannot be taken for granted. Hopefully lessons learned will be embedded and carried into the next chapter of our lives.
How has the pandemic shaped you?
Preeti Bonthron and Parminder Dhillon, CWN Marketing and Communications Committee
---